Pocahontas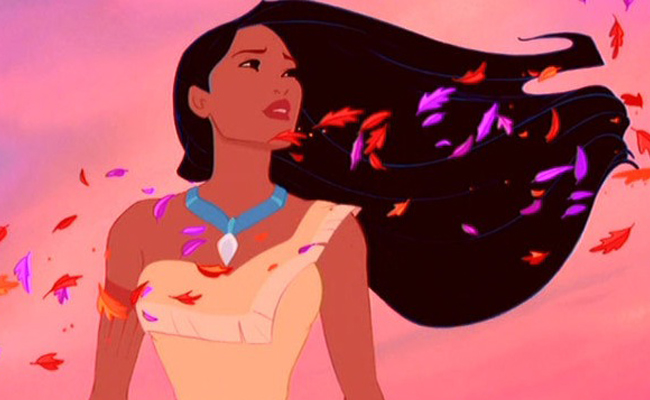 Pocahontas is the independent and spirited daughter of Chief Powhatan, who befriends the Englishman John Smith and eventually saves his life.
Shiva
Related Posts
November 14, 2019

by

Becky

A skilled fighter with a free-spirited personality, Cassandra one of the main characters from Disney's Rapunzel's Tangled Adventure.  Cassandra is skilled in many forms of […]

In the 1998 Disney film Mulan, when the Huns invade Han China, Mulan (voiced by Ming-Na Wen, sung by Lea Salonga) disguises herself as a man and takes the place of her elderly father, wearing his old armor. When Mulan first reports to training camp, her fighting skills are clearly lacking, but she gradually becomes a formidable warrior standing with the best of them.

In Maleficent 2: Mistress of Evil, the newly crowned Queen Aurora (Elle Fanning) reigns over the Moors, while her godmother Maleficent remains the strongest fairy and protector of the realm. When Aurora accepts Prince Phillip's marriage proposal however, everything begins to get upended. This costume features her gold coronation dress, as opposed to Aurora's pink and blue gowns from the classic animation. Finish your look with this Princess Aurora makeup tutorial from Maleficent.

In the 1959 Disney classic Sleeping Beauty, Princess Aurora, also known as Briar Rose, is the only daughter of King Stefan and Queen Leah. An evil fairy named Maleficent curses the princess as a baby, to die on her 16th birthday by pricking her finger on a spinning wheel's spindle. When the curse is carried out, three good fairies place a protective place a protective curse on Aurora that puts her in a deep slumber. Complete your Aurora cosplay with this Princess Aurora makeup tutorial.

In the 2015 live-action movie Cinderella, Eloise "Ella" Webb or Cinderella (Lily James) is left alone with her cruel step-mother and two step-sisters when her father unexpectedly dies. She meets Kit, the Crown Prince, and attends an opulent royal ball with him wearing a magically transformed blue gown and glass slippers, before she must hide away by the stroke of midnight. Complete Cinderella's glamorous look with this Cinderella makeup tutorial.

In Atlantis: The Lost Empire, Audrey Ramirez is a Puerto Rican teenager who is a tough, resourceful engineer by trade. Among the expedition crew to Atlantis led by Milo Thatch, Audrey is the youngest member.
There are no comments yet, add one below.