"Scarface" Tony Montana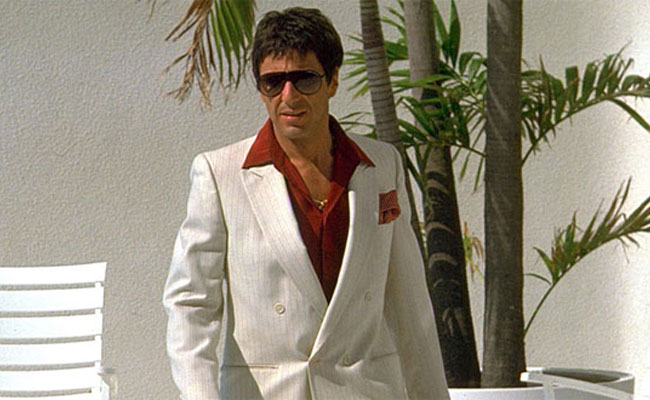 In Scarface, Tony Montana (Al Pacino) is a Cuban refugee who arrives in Miami with nothing in his pockets. Through determination and a strong dose of violence, he rises to become a powerful drug kingpin. Don't forget to accessorize with Tony's "little friend".
There are no comments yet, add one below.