Search Results for looney-tunes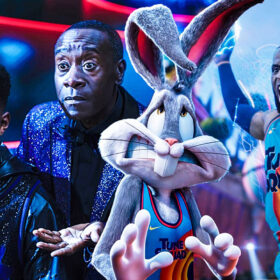 …as he tries to rescue his son from a wayward AI. And, with the help of the Looney Tunes, he knows he can. Unlike most of the players in Space Jam, you can choose your team. If you're feeling a little more mischievous than usual you can join the Goon Squad with purple shorts and a custom jersey. A full Toon Squad set lands you with Bugs and the gang. And a face painting kit can help you get the look of your favorite character. You might want to get…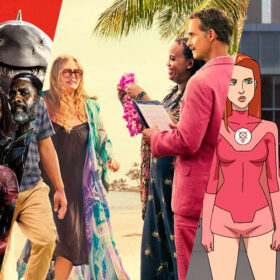 …ime, it's LeBron James and his son Dom who team up with Lola Bunny and the Looney Tunes. They must defeat the AI Goon Squad in a nail-biting basketball game to escape. See all Space Jam costumes… Twilight The Twilight craze is back. Netflix added all the movies to their catalog in June, resulting in a resurgence of the fanbase and a brand new generation of Twi-hards. When Bella Swan moves to Forks, she meets the intriguing Edward Cullen. In the fi…

…Michael Jordan plays himself in the 1996 live-action/animated sports film Space Jam, a crossover with Warner Bros. Looney Tunes. The film presents a fictional alternate history of what happened between Jordan's initial retirement from the NBA in 1993 and his comeback in 1995, in which he becomes embroiled in events involving Bugs Bunny and his friends by joining their basketball team, Tune Squad….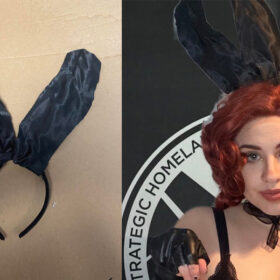 …Some bunny characters include Cream the Rabbit from Sonic, Babs Bunny from Looney Tunes, Judy Hopps from Zootopia, Roger Rabbit, and Hiro Mirko from My Hero Academia. I made these bunny ears for a Playboy Bunny edition of Black Widow, which also somewhat resemble Ariana Grande in "Dangerous Woman." You only need five things to make these bunny ears, most of which you probably already own. I already had all of these materials in my craft box, so th…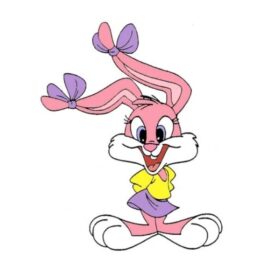 …Babs Bunny is a character in the Warner Bros animated series, Tiny Toon Adventures. She is a performer with a knack for improvisation and impressions. But sometimes her spot-on impressions annoy her friends, or gets her into trouble. Cheerful yet sassy, Babs loves the spotlight and comedic entertainment. She has a distinct feminine flair as indicated by her outfit and hairbows. Her best friend is Buster Bunny….

…In Who Framed Roger Rabbit?, Judge Doom (Christopher Lloyd) is the much-feared judge of Toontown, where he metes out punishments like executing Toons by dipping them into vats of Dip — turpentine and acetone. He calm and without mirth, but this demeanor conceals his true identity….

…Overly anxious and a lightweight when it comes to drinking, Roger Rabbit is the way to go if you're into dressing like a cartoon rabbit. Not only do you get to pretend you have a bombshell wife but you also have an excuse to wear red overalls. Plus you can pretend your social anxiety is part of your character. Don't forget to stutter!…