Mr. Larson from Happy Gilmore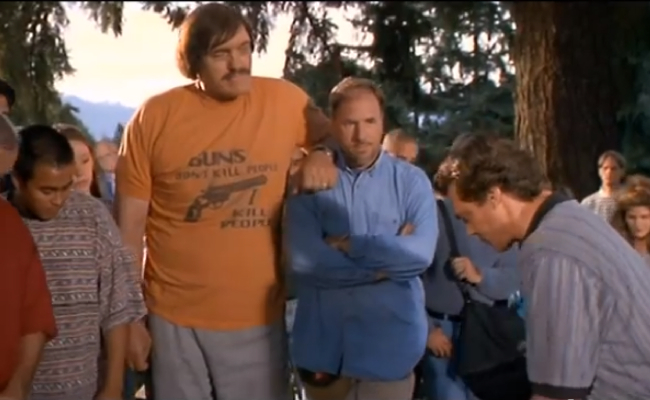 Mr. Larson (Richard Kiel) is an imposing character in Happy Gilmore not only because of his threatening T-shirts but also because of his ability to bend golf clubs with his bare hands. So Shooter McGavin shouldn't take his threats idly especially when Mr. Larson tells him that "you can count on me waiting for you in the parking lot."
There are no comments yet, add one below.