Aaron Landon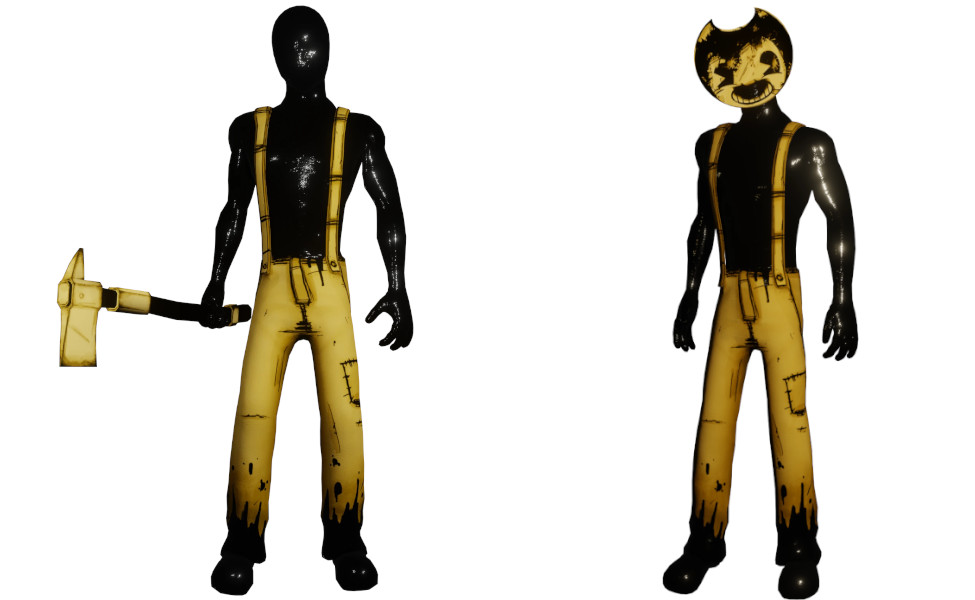 Sammy Lawrence (voiced by Aaron Landon) was a musician and composer for cartoons including those starring Bendy and Alice Angel who became addicted to ink bottles in Bendy and the Ink Machine.  Sammy becomes a monster dipped in ink, his mortal appearance lost to time and memory.  To recreate Sammy's monstrous appearance, you'll need a black body suit with a wet look and black boots layered under yellow pants and suspenders.  You can also add details to the pants with black fabric paint.  You may opt to wear a Bendy mask as well (maybe even distress it a little beforehand to make it a little creepier) or carry a foam axe with you as a prop.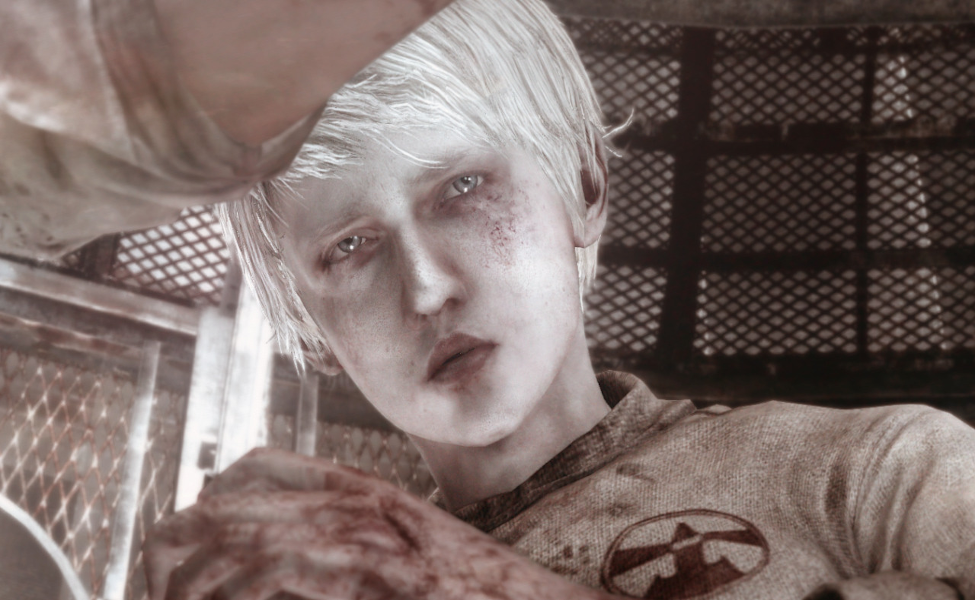 Leslie Withers (voiced in Japanese by Kengo Kawanishi and in English by Aaron Landon) is one of the secondary yet key characters in the horror game The Evil Within/Psycho Break.
He is a trauma patient at Beacon Mental Hospital, and is the only person out of the group that gets dragged into STEM that is compatible with Ruvik's mental transference studies enough to potentially be his new vessel.
Leslie is very pale, possibly due to albinism, and as such has nearly colorless eyes, as well as pale platinum blonde hair, eyebrows, and eyelashes. He's covered in a variety of wounds and skin irritations, some of which could be self-inflicted, or part of the abuse he went through at the hands of the doctors he was in the care of.
The outfit he wears throughout the game is the standard Beacon patient wear, with a greyish white long sleeved straightjacket type shirt that has the Beacon logo on the chest, as well as matching strapped pants. They are both excessively dirty, possibly with a combination of dirt and blood.