abigail carter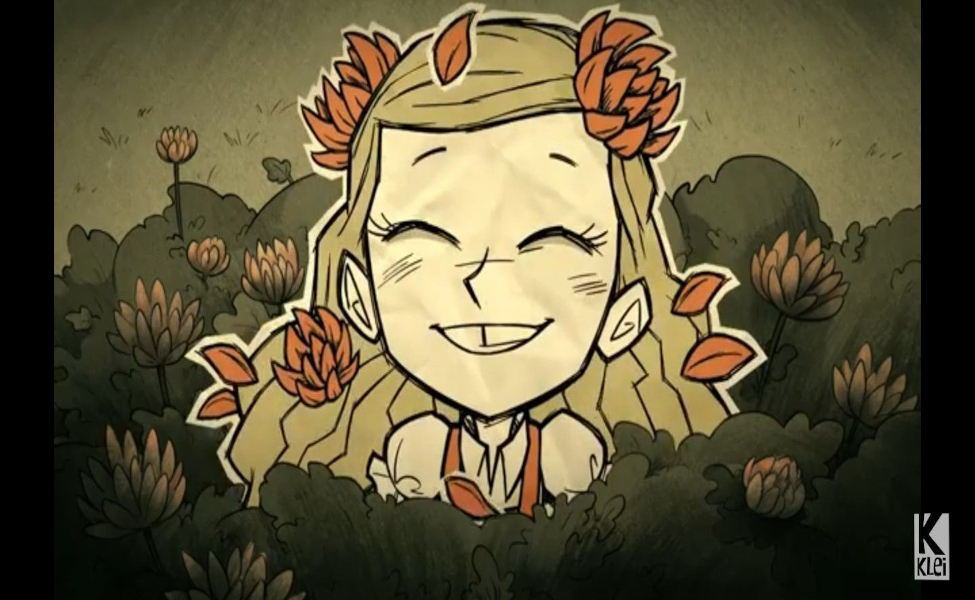 Abigail Carter is a non-controllable character from the video game Don't Starve/Don't Starve Together.
In the game, Abigail is only seen as a ghost, as she died prior to the start of the story, but she follows her twin sister Wendy around and acts as both a protector and a light source.
In a flashback we get to see her before she became a ghost, and she looks pretty much just like her sister with some minor differences, such as her tooth gap and the way she wears her hair.
Abigail has wavy blonde hair worn loose, a white puff sleeve button up shirt, rust orange overalls (redder tones are acceptable, the flashback is very sepia toned), shoes to match, and a red flower in her hair (this carries over to her ghost form).