Ben Stein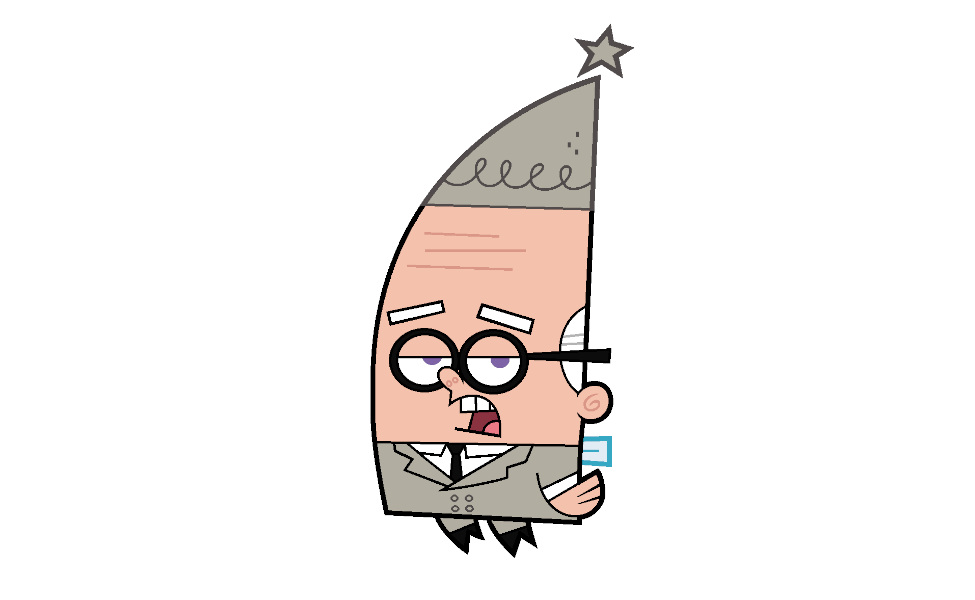 Some might know him best as Ferris Bueller's unimpressed teacher. But a whole generation of children grew up knowing Ben Stein as the voice of the ever unimpressed Head Pixie. If it's not dull, bland, and boring, he isn't happy. And when that happens it's bad news for Wanda, Cosmo, and Timmy.
H.P.'s look is pretty easy to get (and, as an added bonus, full of pieces that can be used for daily wear or with other cosplays) with the exception of his hat. Because it's so unique you will have to DIY it. Cut a two grey stars out of softer, lightweight felt. Glue them together with a thin, piece of clear plastic between them. Then take flexible grey foam and shape it into a cone large enough to wear as a hat. Glue the edges down with hot glue, making sure to leave a small hole at the top of the cone. Stick the end of the plastic rod into the hole and adjust the height of the star over the hat. Trim off most of the excess inside but leave a small amount to anchor with hot glue. Fill the remaining space around the plastic rod with hot glue. Finally, take a dark grey marker and draw on the swirls around the bottom of his cap.
Once you've got the hat, the rest of his costume is fairly straight forward. Fake eyebrows give you something close to the white bars that H.P. sports while small wings, fake glasses and white hair spray take care of your hair and accessories. Finish off the look with a grey suit, white button down, black tie, and black shoes. If you want purple contacts to really go all-in, make sure that you get them through an eye doctor. If they're not properly fitted to your eye shape, cosmetic contacts can do serious damage.