better call saul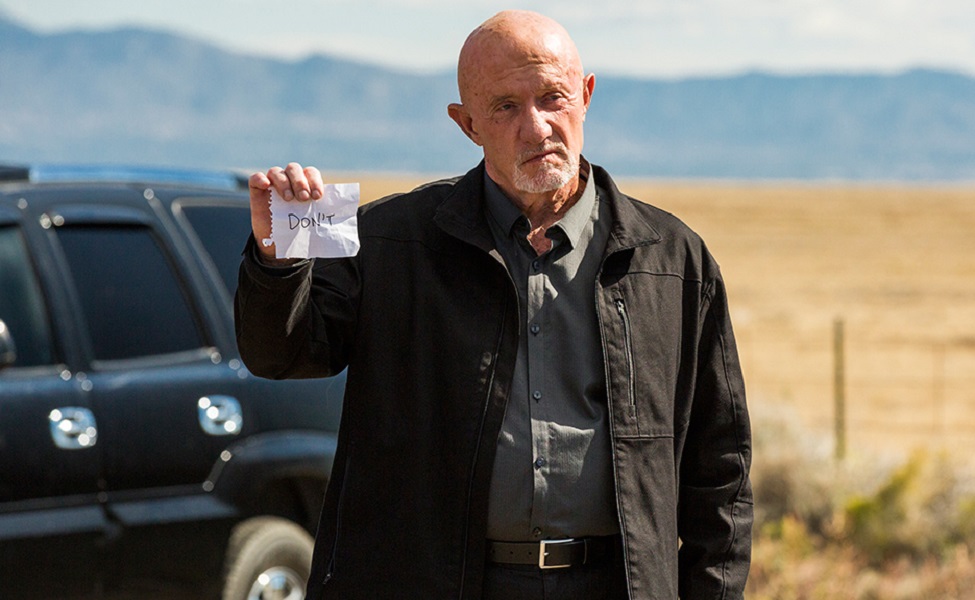 Mike Ehrmantraut (played by Jonathan Banks) is a rarity among modern crime dramas. He's a bad guy with a code that he sticks to. Ehrmantraut might have been a crooked cop but he has his own idea of right and wrong. And he's not afraid to kill or die for those ideas.
Cosplaying him is a pretty simple affair. Ehrmantraut was not one for flash since that would draw too much attention and his costume speaks to that. Sensible shoes, grey slacks, a button up, and a black windbreaker make up most of the outfit. Purple nitrile gloves will help keep the crime scene clean of prints while a bald cap completes the look!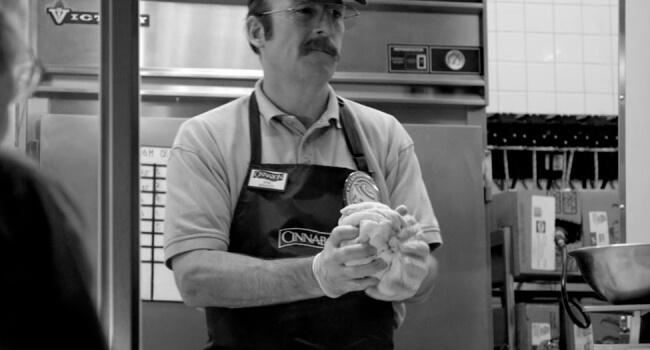 In Breaking Bad, Saul Goodman (Bob Odenkirk) is the trade name of Jimmy McGill, a sleazy "criminal" lawyer who again gives up his identity and goes into hiding. He resurfaces in his own TV series, Better Call Saul, incognito as Gene the Cinnabon employee in Omaha, Nebraska.