Carla Tassara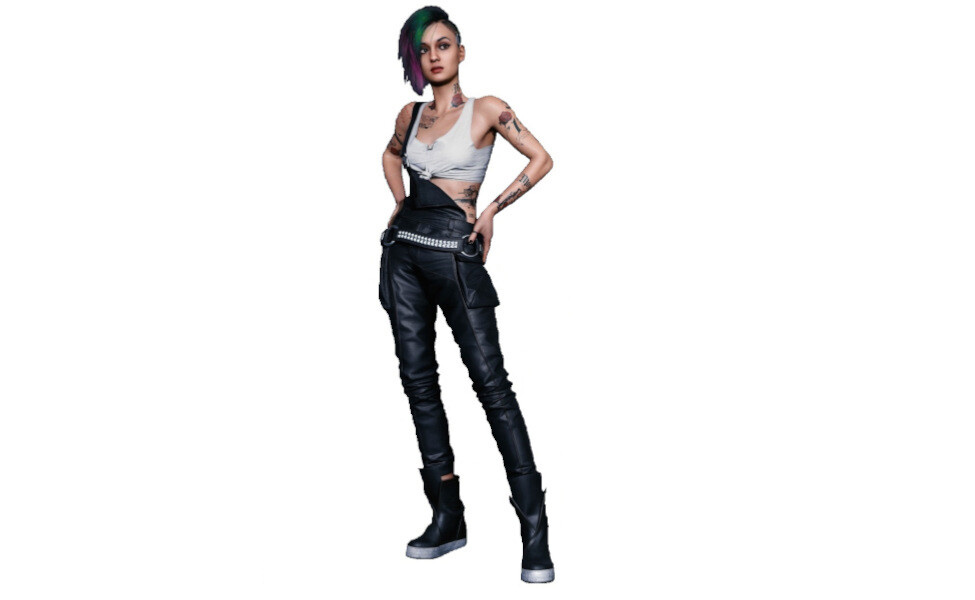 Artist. Fighter. Mox. Judy Alvarez has made a niche for herself in Night City after moving up from Laguna Bend with her grandparents as a child. When they left she stayed. Now she is as much a part of the city as the rest of her gang. She's one of the best braindance technicians around but getting her work for yourself isn't exactly easy to do. Judy has her morals. And if you don't stack up, she's gone.
A personality as bold as Judy's usually comes with a lot of flash but Judy likes to keep it simple. A white tank top tied up above her navel, black leather overalls, and black high tops. She also has a number of tattoos that you can replicate using a tattoo marker and temporary tattoos.
The hard part is copying Judy's hair. You can choose a similar style that doesn't require buzzing half your hair off, you can mimic her style directly, or you can use a wig. And when it comes to wigs you have two options. The first is a premade wig that uses fabric to indicate the shaved area. The second option is to buy a white wig, follow this tutorial for another wig alteration originally filmed for another cosplay, and then dye the wig using pink and green Rit dye which should lock the color into the wig's synthetic fibers.