carlos valdes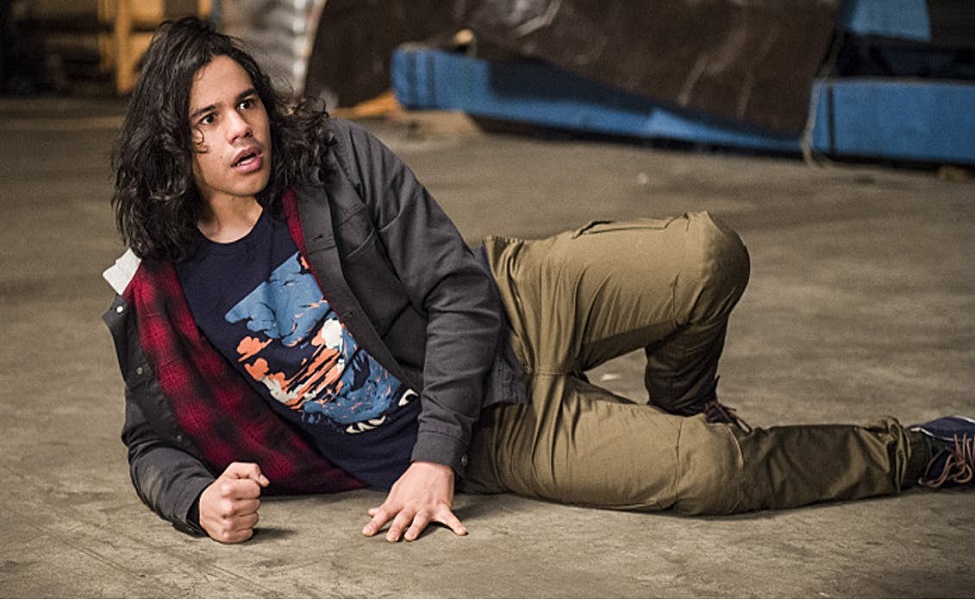 Cisco Ramon (played by Carlos Valdes) is the sweetheart of Team Flash. He is the one who always holds out hope that things can get better. He also tends to be a little more silly than the rest of the team but don't let that fool you. He is wildly intelligent and can be a ruthless fighter when called on. This is especially true when he has his meta-human powers and joins the team as the vigilante, Vibe.
Cisco's day to day clothes tend to be very comfortable and casual. He likes wearing graphic t-shirts and isn't shy about wearing the S.T.A.R. Labs logo. A button-up flannel and a basic canvas jacket are his go-to layers while study khakis and high tops make up the rest of his outfit.
As Vibe he prefers a more uniform look. He has a special jacket as well as leather pants, dark boots, and goggles with blue lenses. No matter what he's wearing though he has shoulder-length brown hair that has a lot of natural curve and wave to it.