Corina Boettger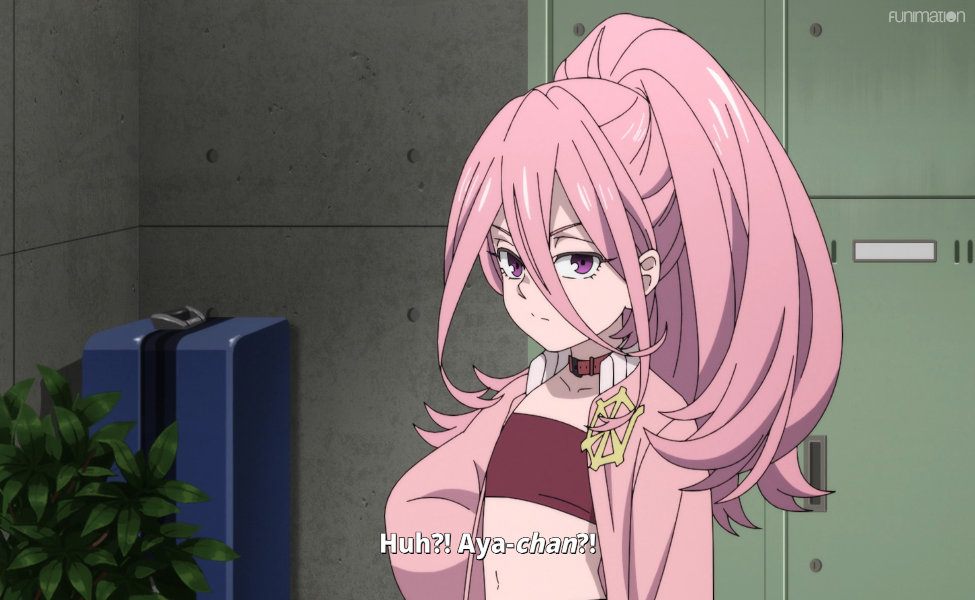 Aya (voiced in Japanese by Kaede Hondo and in English by Corina Boettger) is one of the secondary characters in the anime/manga Kemono Jihen.
Revealed in Shiki's backstory, Aya has complicated ties between the kemono and human world, as she was born to be used as a tool, instead of raised as a proper child. Since reconciling with her brother and mom, Aya has stepped extremely outside of the shell that she used to be and is very loudly her own person now.
She has bubblegum pink hair, tied up in a high ponytail, and purple eyes. Her chosen outfit consists of a burgundy choker collar, a matching tube top, light blue short-shorts with spider webbing at the bottom, an over-sized jacket that matches her hair, with a gold spiderweb on it alluding to her powers, and the look is finished off with black socks and red high-top sneakers.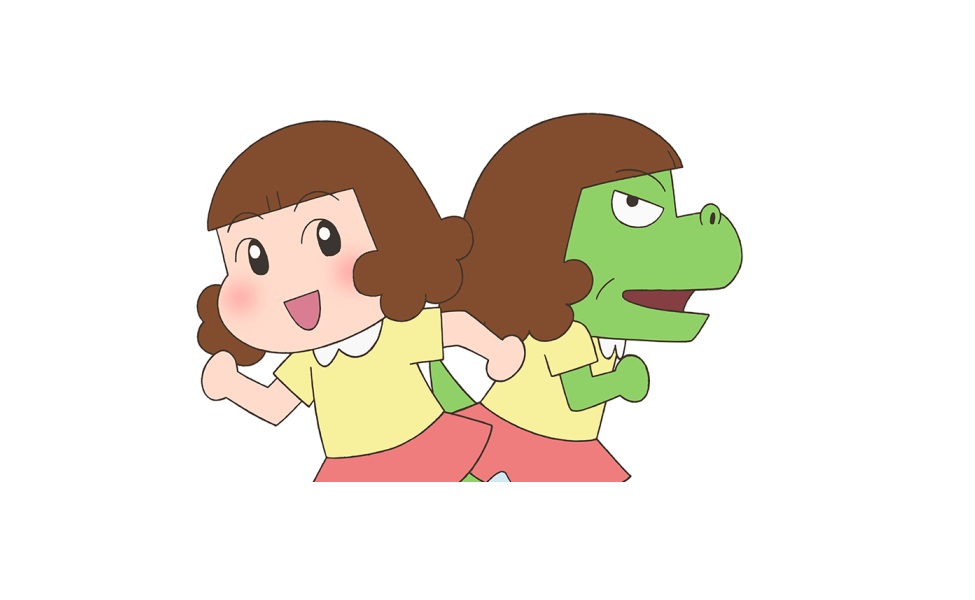 Netflix has some pretty interesting cartoons but one of the most unusual is Dino Girl Gauko. It's set in a world that is like ours yet utterly bizarre with aliens, sentient comets, robot teachers. And, of course, a middle schooler who turns into a dinosaur when she gets angry. And that's part of what makes cosplaying Naoko/Gauko (voiced by Naoko Matui or Corina Boettger in Japanese and English respectively) so tricky.
Cosplayers can choose to be her human form which is a fairly simple and cute outfit. White Mary Jane flats, white cuffed socks, and a white Dickie collar accent a flared coral skirt and a yellow t-shirt. When Naoko becomes Gauko, however, she loses her socks and shoes though everything else about her costume stays the same including her curly brown hair with bangs.
Cosplaying Gauko on the other hand requires green opaque tights and long green gloves. Cosplayers can look up a tutorial on making invisible shoes to go with their costume or they can grab a pair of green flats since Gauko wears no shoes. Gauko's head is the real challenge though. She has the face of a dinosaur which means either using a mask or using face paint. If cosplayers choose the mask, though, they need to make sure they can keep their wig in place!