Francis Ford Coppola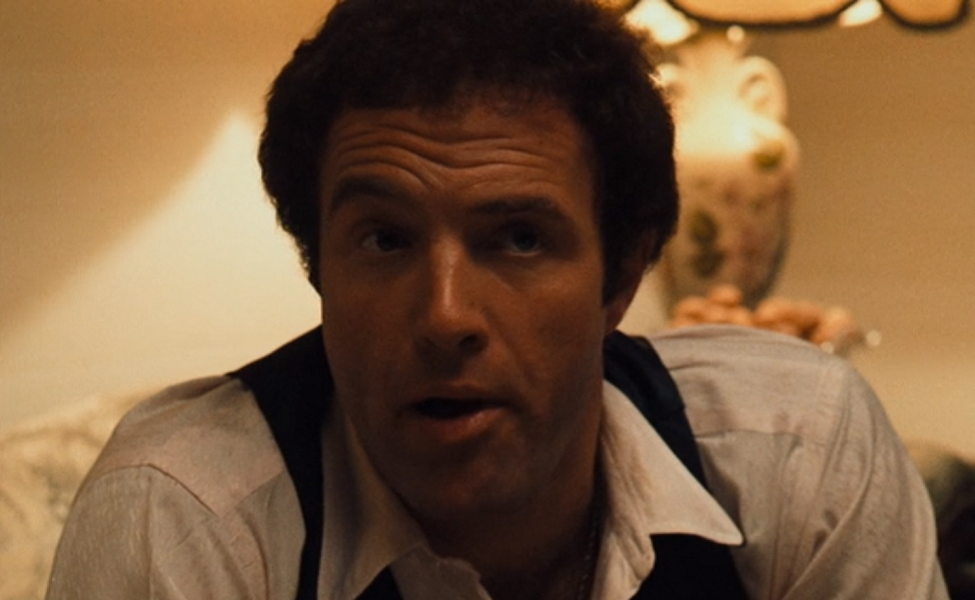 Santino "Sonny" Corleone (played by James Caan) might not be the most patient of men. But he is among the most loyal. Even to his death his first priority was to his family.
To get Sonny's look you'll need A white button down, white tank top, suspenders, and a light blue tie. A grey suit and black shoes give you Sonny's final look. And of course Sonny wouldn't be Sonny without the cross around his neck.