harry styles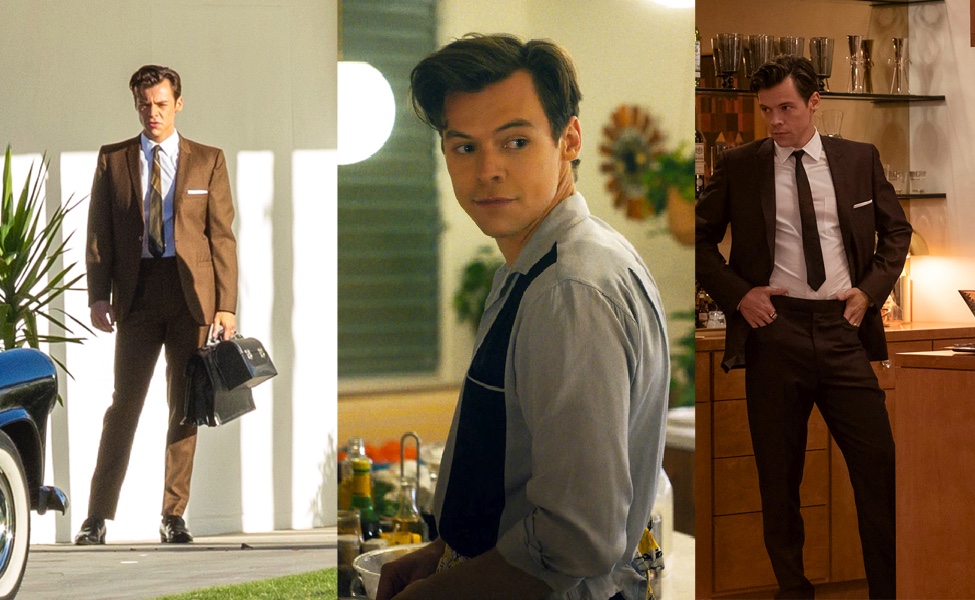 Jack is a character in the thriller/drama film Don't Worry Darling, and is played by the well known singer Harry Styles. The story follows Alice who lives with Jack in a seemingly perfect community called victory in the 1950s. Throughout the film, Alice begins to discover dark secrets about her life at Victory and questions Jack's intentions.
Jack typically wears suits, and the occasional 50s casual bowling-style shirts. Every day Jack heads off to work along with all of the men in the community. While we aren't sure initially where he goes off to, we can see that he always has on a nice stylish suit like his brown one with a matching tie.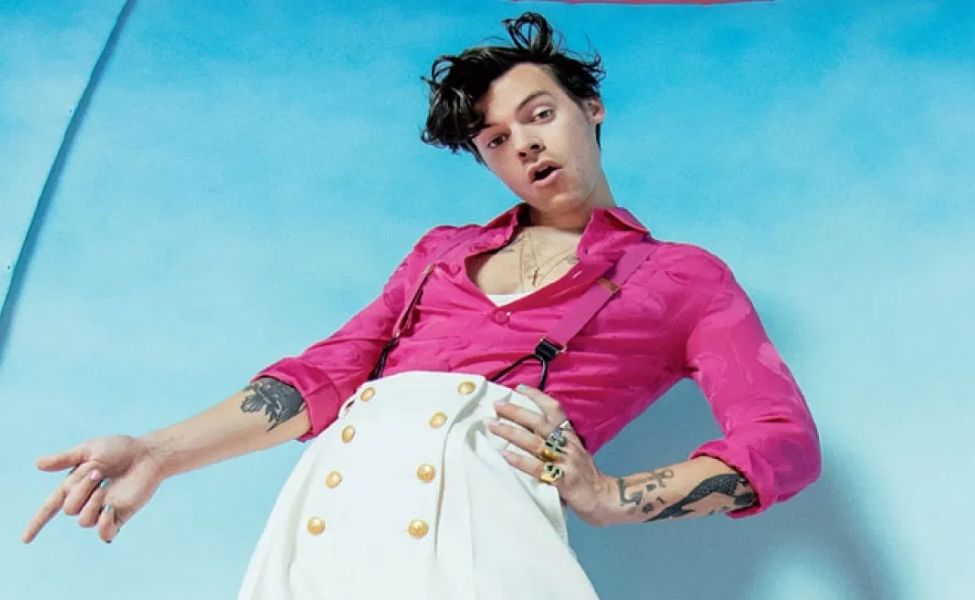 Harry Styles is an English singer, songwriter, and actor. He got his start on X-Factor and joined a group of five other contestants. The boys went on to incredible success as the boyband One Direction. After their hiatus/break-up, each of the members embarked on solo musical careers. Harry pursued soft rock route with his debut studio album, Harry Styles. His second, most recent album, Fine Line, has a more upbeat pop feel, with catchy lyrics and a summer feel. It features his biggest hit yet, "Watermelon Sugar." It broke records as the biggest debut from a British male artist. His outfit on the album's cover is iconic, capturing a laidback, retro aesthetic. The jewelry and painted nails shows Harry embracing his feminine side.