Hōko Kuwashima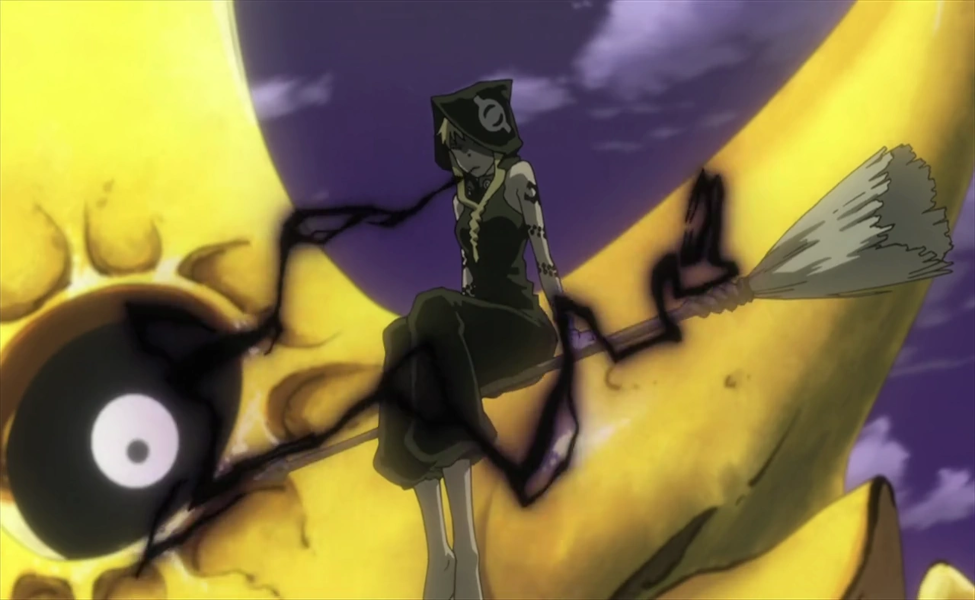 Medusa (voiced in Japanese by Hōko Kuwashima and in English by Luci Christian) is one of the main antagonists in the anime/manga Soul Eater.
She is Crona's estranged mother, and is a very uncaring and manipulative person. Medusa is a witch, and specializes in snake-based magic. For a short while, she posed as the DWMA's school doctor in order to gather information about reviving the Kishin.
Medusa has golden, snake-like eyes, and blonde hair in a similar cut to Crona's, though hers is worn much lower on the side pieces, which follow down into a braid worn over her chest. Her non-disguise outfit is a black one piece jumpsuit, with no sleeves, and short pants, and a hoodie with snake motifs on it. She also has snake 'tattoos' on her arms, which can be used in her magic, while fighting. Over the snakes, she wears a silver bangle bracelet, and her nails are done in a black and yellow arrow pattern.