Hulk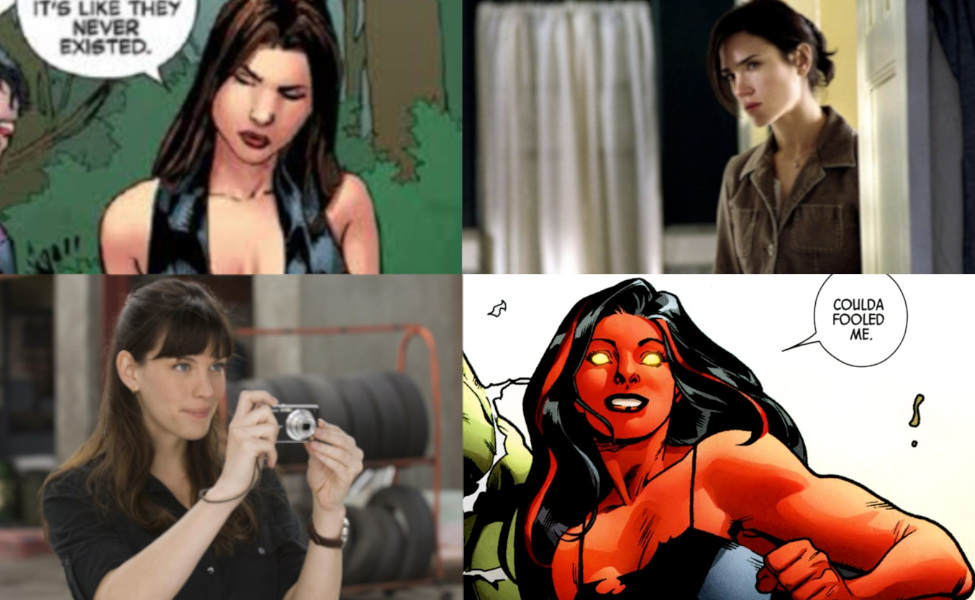 Comics are almost infamous for giving one character so many variations that it can be hard to keep up and Betty Ross is no exception to the rule. Originally created by Jack Kirby and Stan Lee, she has become The Harpy and Red She-Hulk in multiple timelines and runs. Liv Tyler and Jennifer have both played her on the big screen, bringing to life the scientist Betty began her time as in Marvel. All the differences can make it hard to pick just one, but they have a few factors in common that makes it easier to choose!
If you're going for Betty's human look, the cosplay is pretty straightforward and uses pieces that you can either pull from your closet or reuse in other costumes. Start with a brown wig, then grab a button down shirt, a pair of jeans, and some heeled boots. You can also finish off the look with a white lab coat.
Red She-Hulk takes a different route. You'll have to start with red body paint and a black wig with a red streak clipped in. The costume itself is a black zip up top, black pants, and the same black boots a before. There aren't a lot of pieces but the red paint will take time to apply. Finish off her look with black lipstick and you are the mighty Red She-Hulk.