Ichigo Momomiya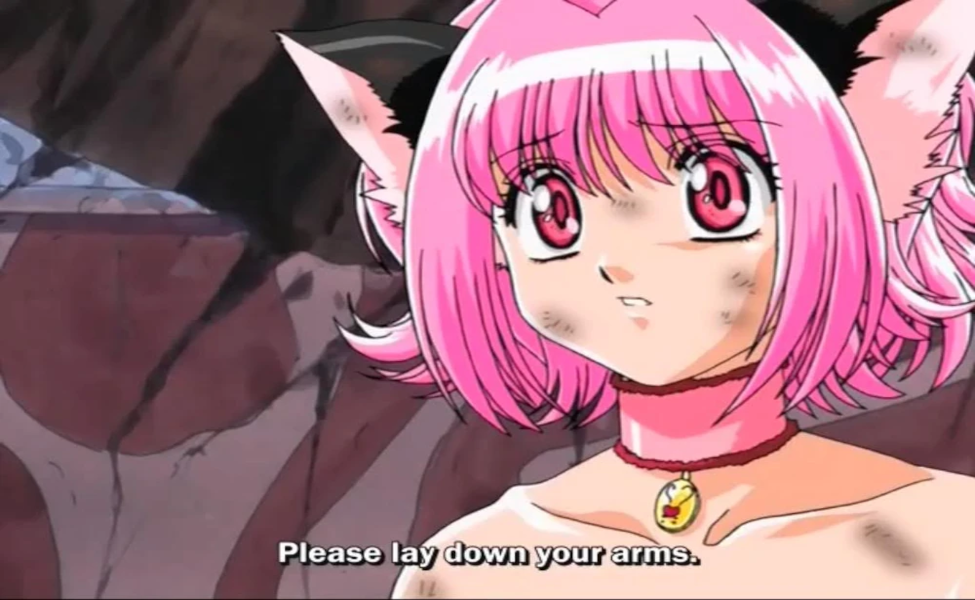 Ichigo (voiced in Japanese by Saki Nakajima and in English by Amanda Lipitz) is the main character of the anime/manga Tokyo Mew Mew (2002 anime).
She is the leader of the Mew Mews and as with the others, she is DNA fused with an animal, hers being an Iriomote cat. This has lead to her exhibiting many cat-like traits after the fact, including enhanced acrobatics and the inclination to sleep more.
Ichigo's entire motif is pink themed, including her hair and her eyes. To show the Iriomote cat elements of her DNA, she has a pair of black and pink cat ears, and a tail, topped with a bowed bell. The rest of her outfit is a short pink dress with detached arm cuffs, red gloves, a red and pink garter and collar, and red boots.