Kana Ichinose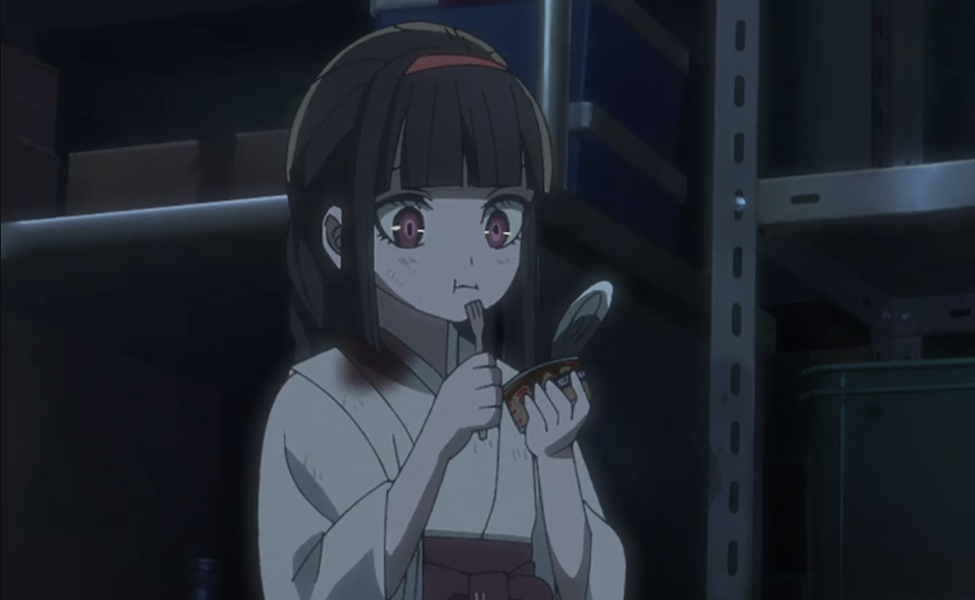 Sister (voiced in Japanese by Kana Ichinose and in English by Laura Stahl) is one of the key characters in the anime Akudama Drive.
She is one of the two children that the rest of the group get instructed by (the other being Brother) in order to rescue Cutthroat from the public execution and the starter of their journey. She starts off the series very quiet and reserved but ends up coming out of her shell a lot more the more time she spends with Swindler, much to the distress of her brother.
Sister has long black hair braided into two braids with hime cut bangs, which she tops with a red headband that matches her eyes. Her outfit consists of a white kimono with a red hakama over it, which she finishes off with brown boots with a scalloped edge (I wasn't able to find the exact boots but any nice brown boots you can find will probably work).