Katherine Boecher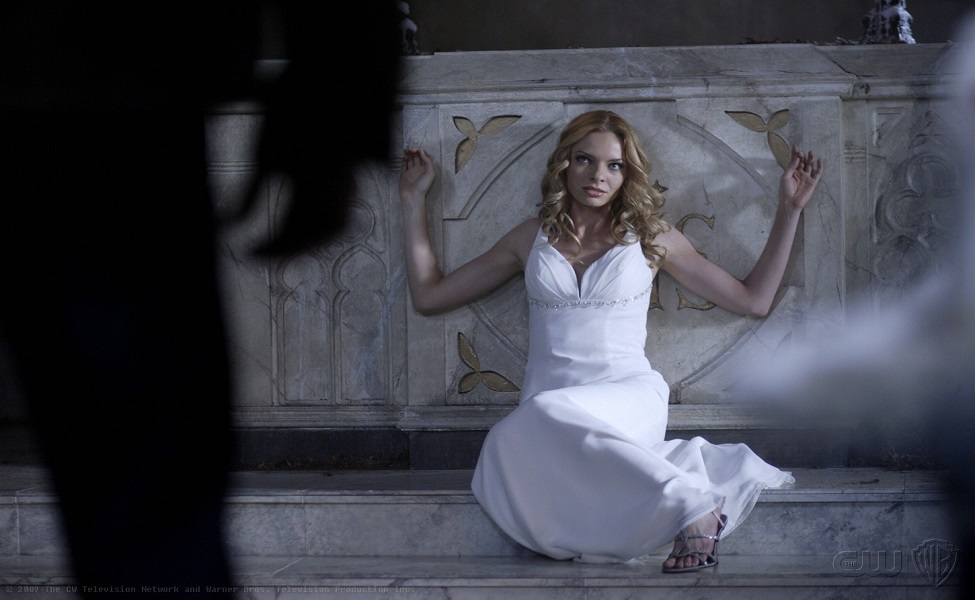 Lilith (played primarily by Katherine Boecher) is know as the first demon. She was once human until Lucifer twisted her soul in an act of spite against God. This eventually led her to become the first-ever demon and as such as has some unique traits.
Most unique of all are her completely white eyes. It is possible to achieve this look using white contacts but as any actor will tell you it is very hard to see when you have them in. Unfortunately you will have to get these from an eye care professional but as long as it is the best way to ensure you do not damage your eyes.
Lilith's costume is otherwise very simple: she prefers white dresses that are simple but elegant with small jewel details. She also prefers delicate sandals instead of shoes. And in the series she is shown to prefer blondes when possessing adults. This means a blonde wig might be necessary but it's also a versatile piece for other cosplay options!
Beyond the outfit, Lilith stands out from other demons in her personality. She is very cheerful and even playful – often possessing children – but she is quick to anger and just as quick to violence. There is an underlying menace to her cheerful nature that scares everyone she is around. It is as much a part of her character as her white eyes and demonic powers.