Kindly Beast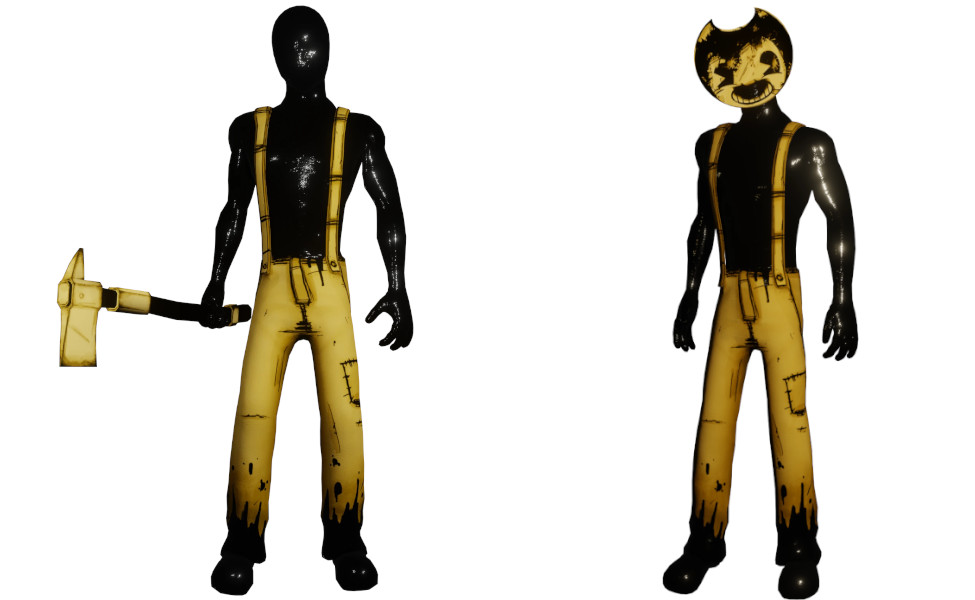 Sammy Lawrence (voiced by Aaron Landon) was a musician and composer for cartoons including those starring Bendy and Alice Angel who became addicted to ink bottles in Bendy and the Ink Machine.  Sammy becomes a monster dipped in ink, his mortal appearance lost to time and memory.  To recreate Sammy's monstrous appearance, you'll need a black body suit with a wet look and black boots layered under yellow pants and suspenders.  You can also add details to the pants with black fabric paint.  You may opt to wear a Bendy mask as well (maybe even distress it a little beforehand to make it a little creepier) or carry a foam axe with you as a prop.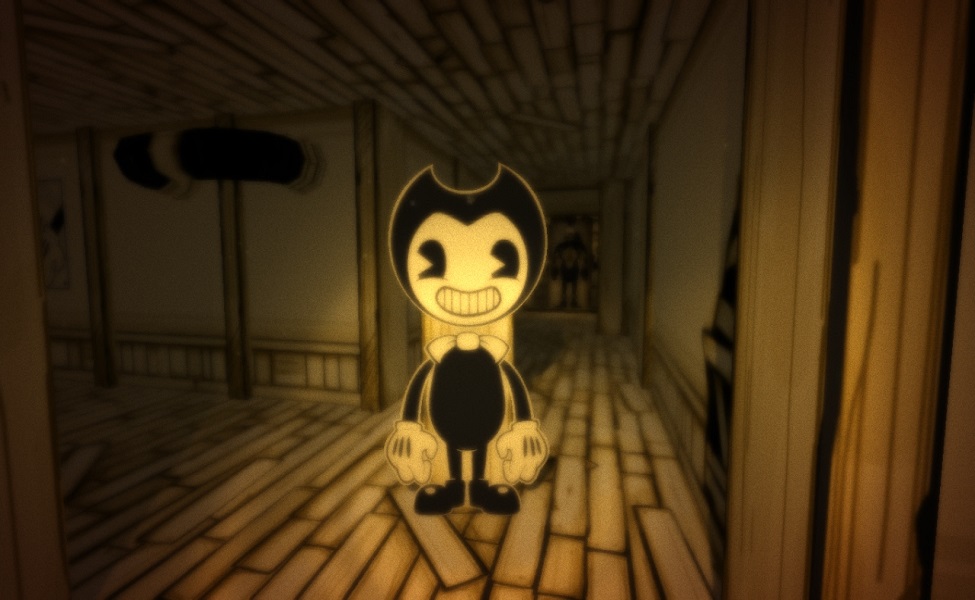 Bendy is the mascot of Joey Drew Studios. The studio is in fact real but a fictional version is the setting of the incredible horror-puzzle-action game Bendy and the Ink Machine. In his original form, Bendy is a classic-style cartoon with a white face and white gloves. His hair, body, and shoes are all black.
To get Bendy's look, you only need a few select pieces. Black dress shoes with large buckles, a black bodysuit, and large white gloves make up the majority of the costume. You can get Bendy's hair style by using a short black wig and some wig styling gel. Mime makeup will recreate the rest of his look. You can even replicate Bendy's cartoon-style eyes by painting your eyelids with black with a white wedge so you'll look just like Bendy when you close your eyes.