lost highway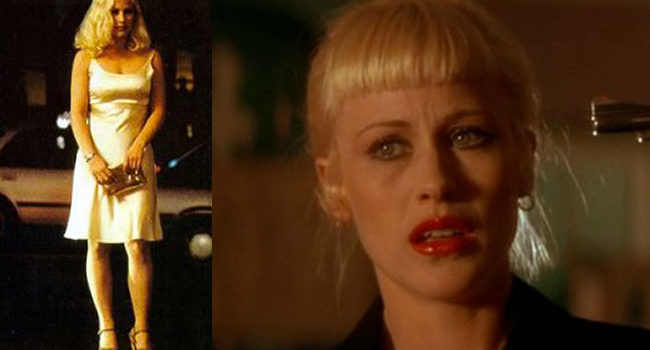 In Lost Highway, Alice Wakefield (Patricia Arquette) is the seductress who crosses Fred's path while he is in the life of Pete, convincing him to murder. He soon finds out how power-hungry she is, and knowing he could never have her because she was simply an illusion. She is the other half to Renee Madison.
Alice's wardrobe is beyond beautiful, elegant and full of bright colors while remaining to look seductive. Her most prominent fashion pieces are her white satin mini-dress, light brown platforms, gold clutch and watch set she appears in when she asks Pete to meet up with her after encountering her earlier in a black mini-dress similar to the one she is last seen wearing, along with matching bra and panties, and topped with a cheetah fur coat.
Aside from the clothes, she can be spotted with a curly/banged platinum blonde bob, while sporting some bright primary colored lips along with metallic colored eyeshadow/nail polish.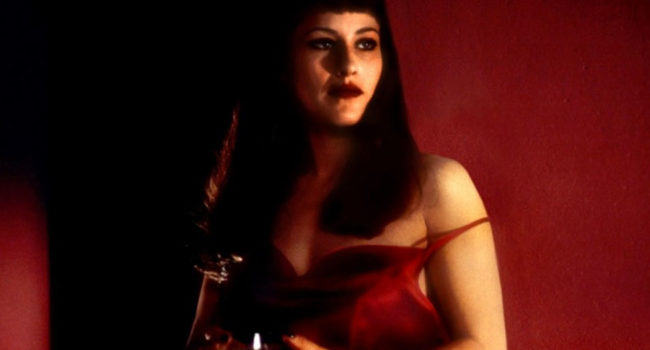 Renee Madison (Patricia Arquette) is the wife of Fred Madison in the 1997 David Lynch film Lost Highway. Movie buffs will remember her character as the sexually unsatisfied wife who becomes tragically murdered by her husband after he assumes she has been cheating on him with another man.
Renee's style is very elegant, symbolized in dark colors, in contrast to her alter ego Alice Wakefield who is often found in lighter colors. The outfit Renee is first seen in is her red satin dress covered by a black silk robe. Other than her outfit, she can be seen with dark brown/reddish long hair with front bangs, and some red lipstick and black nails to match.