marta svetek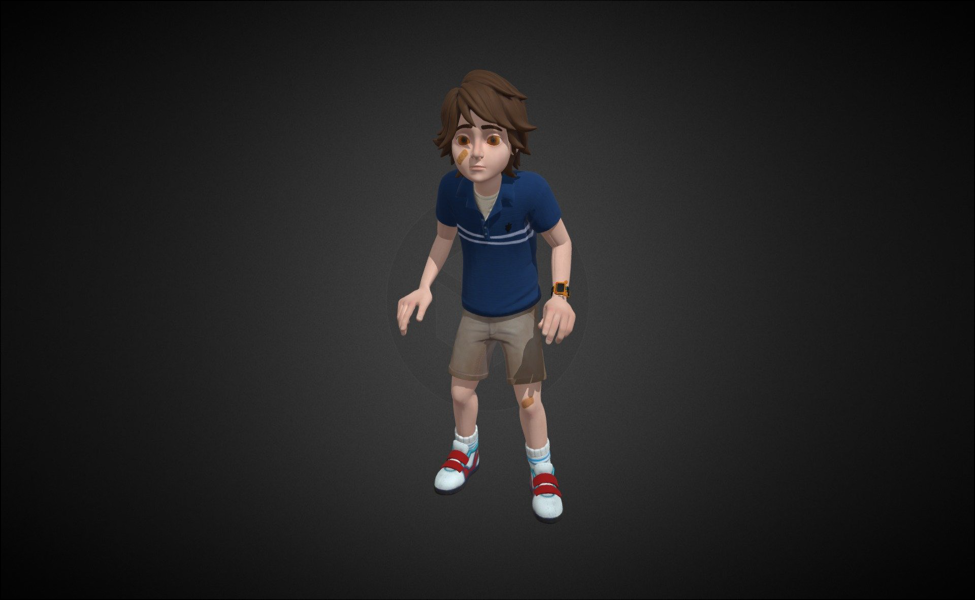 Gregory is the main playable character of the newest installation in the Five Nights At Freddy's game series, Security Breach, and is voiced by Marta Svetek. He is a (theorized to be homeless) child hiding out in the Mega Pizzaplex that serves as the main game hub, and is tasked with getting out by the time it opens back up to the public, without getting caught by any of the aggressive targeting animatronics roaming around at night.
We don't know Gregory's exact age, but he's approximately around 8 years old and has slightly messy brown hair, amber colored eyes, and a couple bandages scattered around his body (face and knee).
His outfit consists of a dark blue polo shirt with white stripes, a white undershirt, tan shorts, white tube socks with blue stripes, Fazbear branded shoes, and an orange Faz-watch, which he uses to communicate with Glamrock Freddy.