miho arakawa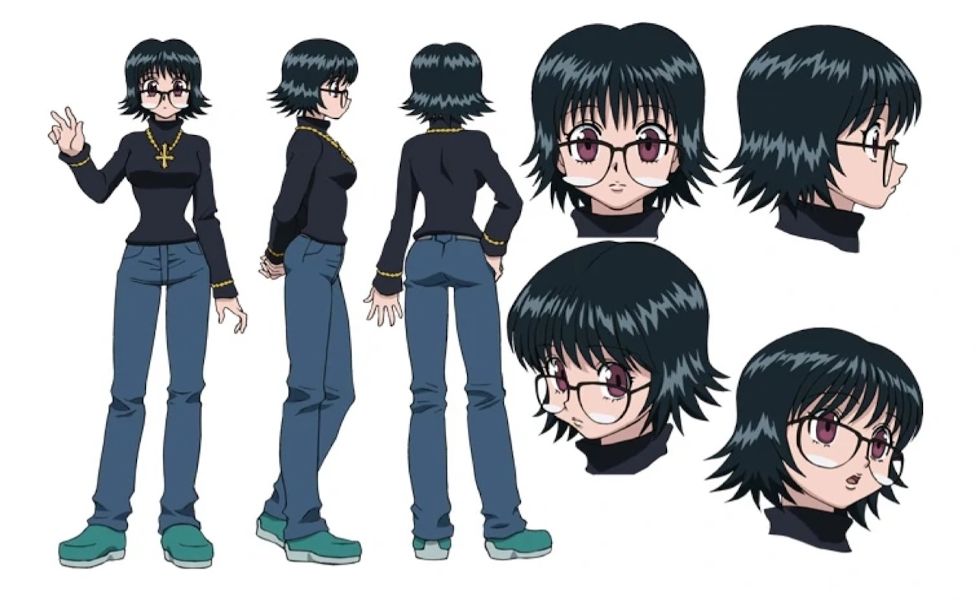 Shizuku (voiced in Japanese by Miho Arakawa and in English by Janice Roman Roku) is part of the Phantom Troupe in the anime Hunter x Hunter.
She's a rather scatterbrained person, sometimes just ignoring her past shortcomings because she just simply forgot what they were. Despite her airheadedness, she is deceptively strong, both in her own merit, and by using her vacuum weapon, Blinky, as a blunt force striker.
Shizuku has big brown eyes, short black hair that flips out at the ends, and wears large black framed glasses that sit low on her face. She wears a black turtleneck with a gold upside-down cross necklace (one of the Troupe's symbols) and gold bracelets over top of the sleeves, and then just normal blue jeans, a grey belt, and chunky teal shoes.