Miri Unasaka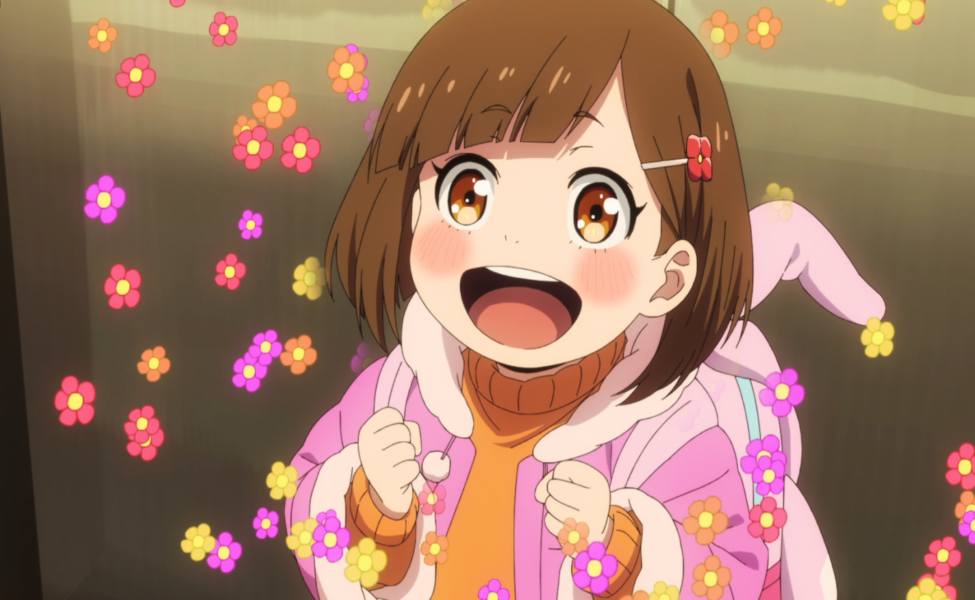 Miri (voiced in Japanese by Hina Kino and in English by Emi Lo) is one of the main characters in the anime Buddy Daddies.
Kazuki and Rei had a mission where the mark was Miri's biological father, and in a turn of events where things went horribly awry, she ended up being taken in by the two of them, and is now being raised as their daughter.
Miri has short light brown hair worn in a bobcut, with asymmetrical bangs, held partially by a small flower hair clip. She has a large amount of outfits, but the main one we see her in is an orange turtleneck, tan shorts worn over black leggings, pink boots with a fluff trim, and a matching puffy coat.