nightmare on elm street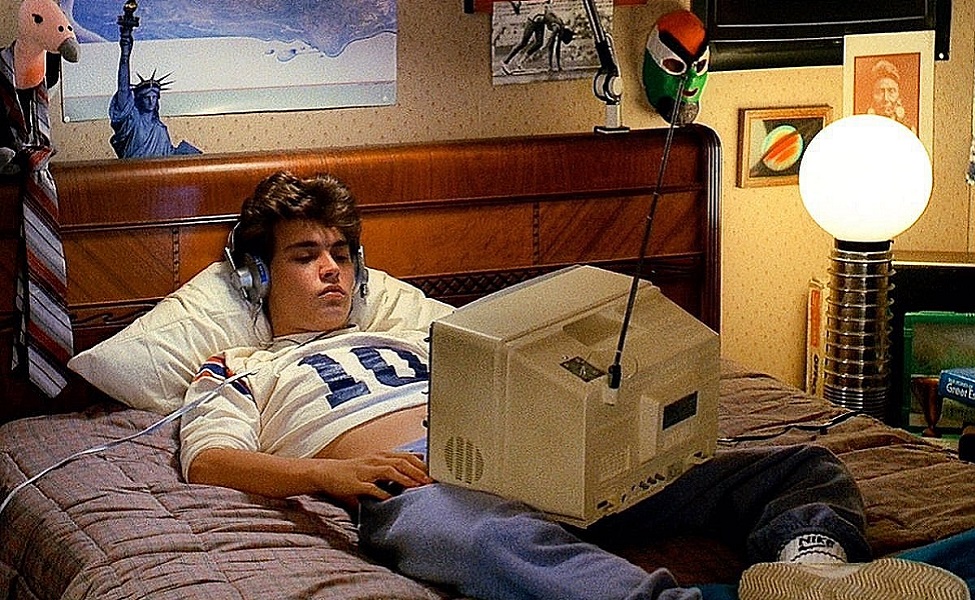 Glen Lantz (played by an early-career Johnny Depp) is one of the protagonists of the classic 80s slasher fic Nightmare on Elm Street. He is the boyfriend of Nancy, the films main hero and the one who ultimately finds out how to defeat Freddy Kreuger. Although Glen supports his girlfriend and believes her when  nobody else does, he ends up falling prey to Kreuger in one of the film's most spectacular deaths.
Glen has several looks throughout the movie but the most iconic is the outfit he's wearing right before he falls into Freddy's clutches for the last time. A feathered brunette wig (or your own hair and some pomade) will give you his hairstyle. His top is a jersey-style sweatshirt that has been cut to bare his midriff, which you can easily recreate with a white pullover, blue fabric paint, and blue iron on numbers. All you have to do is paint stripes around the shoulders, iron on the number 10 and cut the sweater into a crop top.
Grey sweats, Nike socks, and white 80s-style trainers finish off the look. You can accessorize with a pair of large silver headphones. And, if you want to go for a post-Freddy Glen, you can add in some fake blood as well.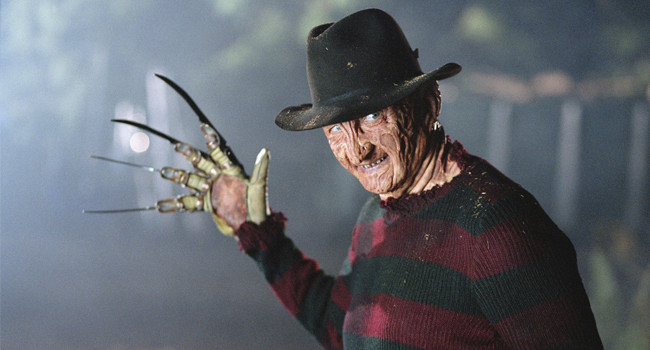 Freddy Krueger may know when you're sleeping and when you're awake but he's no Santa Claus. With biting wit, he manipulates his victim's dreams making everyone afraid to fall asleep. While Freddy's powers are not easy to obtain, you can get his look with little effort. The hardest part is the make-up and if you really want to be authentic you can put burn holes in your clothes. That's really the only way you'll get away with wearing a Christmas sweater all year.