Ranpo Edogawa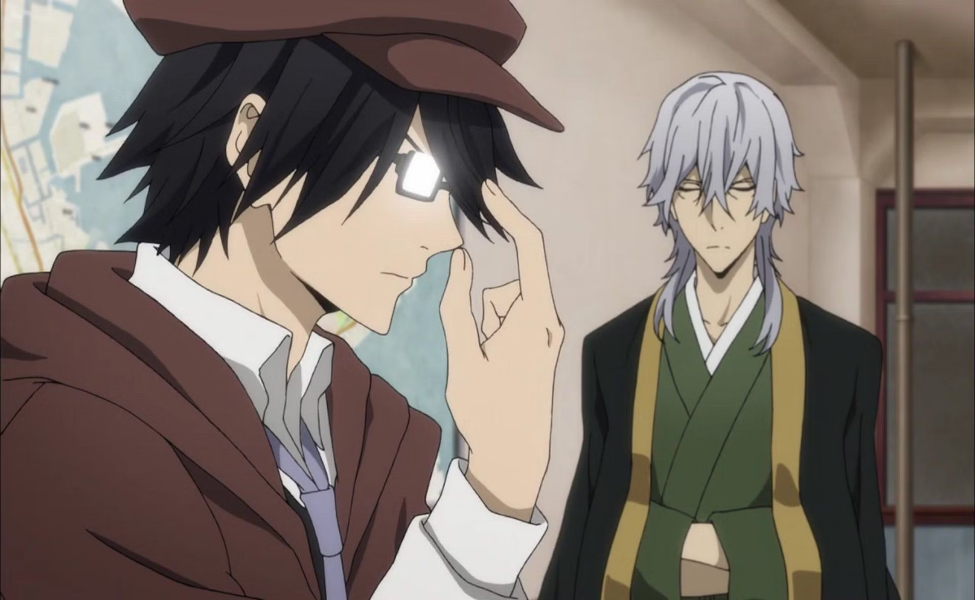 Ranpo (voiced in Japanese by Ryōki Nagae and in English by Landon McDonald, season 3 onwards) is one of the semi-main characters in the anime/manga Bungo Stray Dogs.
He is a valuable member of the Armed Detective Agency, and while he does not have an ability like most of his teammates do, he is still a highly intelligent detective in his own right.
Ranpo has fluffy chin length black hair and bright green eyes (this was changed from the manga), though you normally never see them unless he's wearing the glasses that he believes 'activates' his ability. His usual outfit consists of a brown page-boy cap, with a matchingly colored overcloak and pants, a white button up shirt, a black vest, and a blue and black striped tie. The outfit is finished off with long white socks and black slip on loafers.