Ray Porter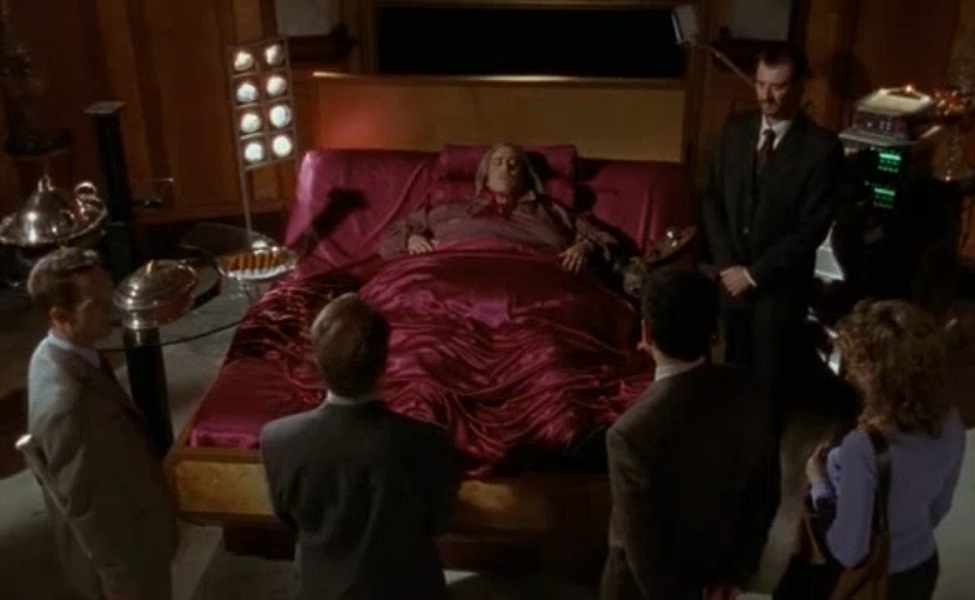 Dale Biederbeck, known as 'The Whale' because of his size, is one of Monk's longest-standing enemies. Biederbeck even harrassed Monk's wife Trudy prior to her death after she wrote an unflattering article about him. Biederbeck ultimately ends up in prison. But not before making like very difficult for Monk!
Three actors played Biederbeck over the course of the show. Adam Arkin in season one, Tim Curry in season 2, and Ray Porter in season 6. All three actors wore fat suits for the role. But as fat suits are controversial, this write-up will not include one. The character's clothes and accessories – in addition to his personality – are more than enough!
For this costume you'll want a pair of red silk pajamas, red slippers, and a long ash blonde wig. You can also carry a matching red sheet as Biederbeck spends most of his time in bed. You can even use carboard and foam to make a backboard that looks like a bed! Taken altogether you'll be unmistakable as Dale 'The Whale' Biederbeck!