Rei Hino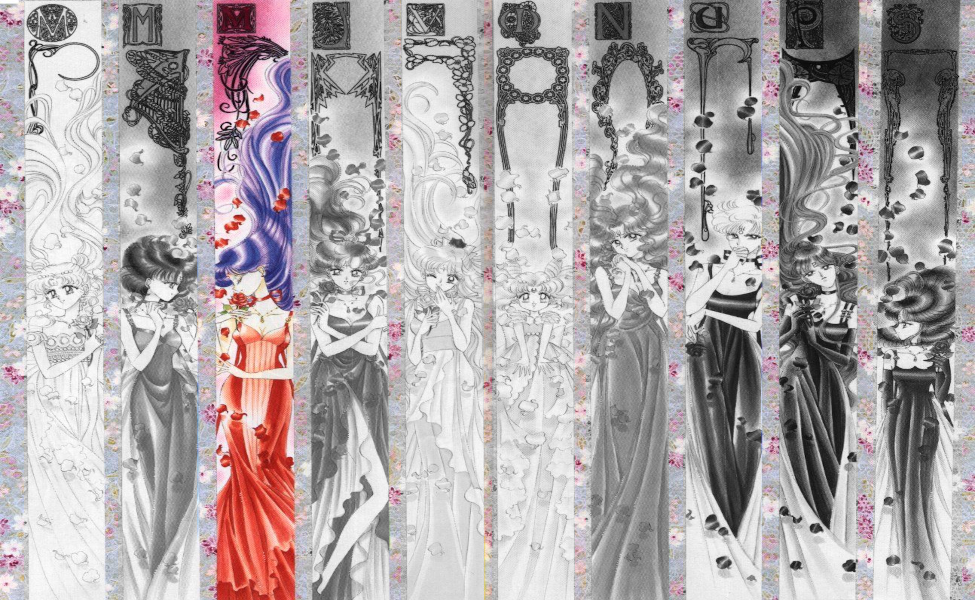 Mars has her usual hair cut and style for her princess look, but has a red mars symbol on her forehead, instead of the tiara.
She wears a red ribbon around her neck and a red teardrop necklace to accompany it. Her dress in this form is a two toned, v-neck sleeveless red dress, with a capelet on the back, and a pleated light red front piece.
Sailor Mars [Rei] (voiced in Japanese by Michie Tomizawa and in English by Katie Griffin, Emilie Barlow, and Cristina Vee) is one of the main characters in the anime/manga, Sailor Moon.
She is the Sailor Scout that uses fire powers in addition to a bow and arrow, the latter of which she gained as a skill from being a shrine priestess.
Rei has very long straight black hair with a purple tinge to it, and deep purple eyes. When transformed, she wears the traditional sailor scout uniform in white, red, and purple. It's finished off with golden star earrings (I couldn't find similar ones, unfortunately), a red choker, white elbow length gloves with red cuffs, and red pumps.