Rem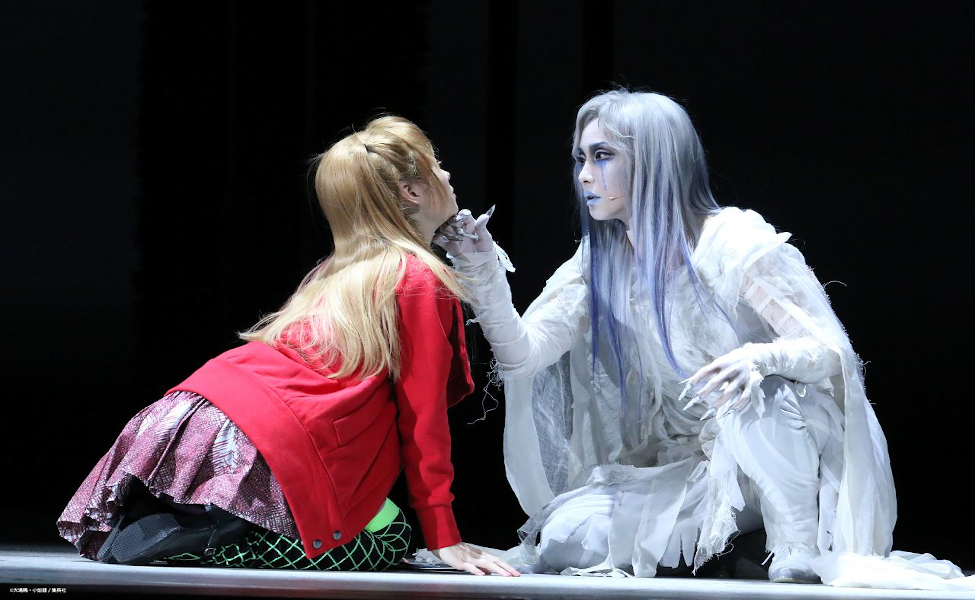 Rem is a character that's found in the anime/manga Death Note, and for this version the focus will be on the live action stage adaptation of the series, where she's portrayed as a lot more human-like in appearance than her regular shinigami (death god) form. For this specific design I've gone with what I believe is Megumi Hamada's portrayal of her, as there are variations of the character between each version of the musical.
Rem is the shinigami that Misa Amane has ties to, by way of her Death Note, and throughout the series came to care very deeply for her, despite the fact that Misa was human. This comes out even more strongly through the musical soundtrack, with much more love showing through how she sings about and with her.
In this particular version, Rem has pale, pearlescent skin with grey and blue highlighting tones, blue makeup, and long silver-white hair with blue strands trailed throughout it. The outfit she wears is a long, torn and draped robe/dress-like piece with a cloak over top, simple white pants underneath, and white shoes. One standout piece of this design that ties in nicely to the original shinigami form that she has is the extra-long fingernails, mimicking her long pointed fingers.