Sailor Neptune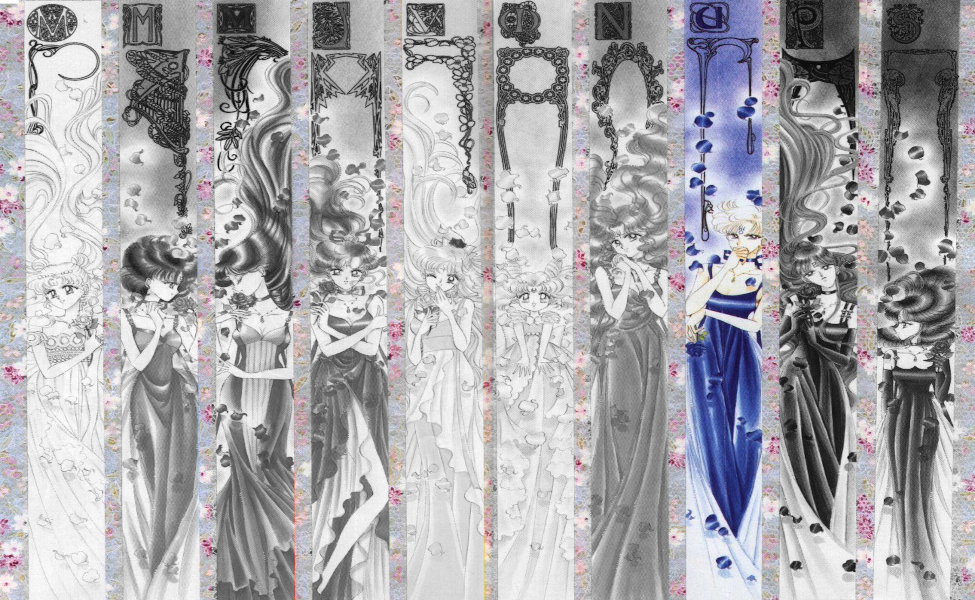 In Sailor Moon, Uranus wears her short, golden hair the same as she does in the rest of her outfits, but instead of a tiara and choker, she has the symbol for Uranus in blue on her forehead, a deep blue ribbon worn around her neck, and a teardrop necklace of the same color.
Her princess dress is very long and dark blue, with a scooped neckline instead of a v-neck like the majority of the others, and it cuts away at the sides to reveal a lighter blue underlayer that comprises the rest of the skirt.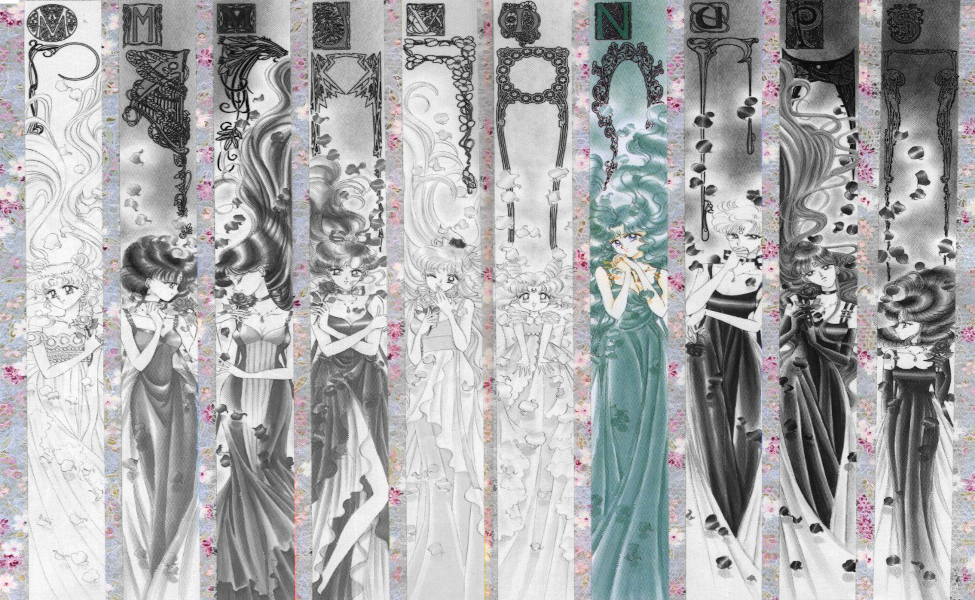 In Sailor Moon, Princess Neptune's color scheme for her princess attire is very monochromatic, with everything in about the same tealy-blue shade as her hair. She wears it down, as usual, and has the symbol of neptune on her forehead in the same shade, with a matching ribbon around her neck and a similarly colored teardrop necklace worn below it.
Her dress itself is the same shade, and it falls in a low v-neck, with decorated golden adornments on the straps, and a loosely crossed midsection leading into a very long skirt.