skunk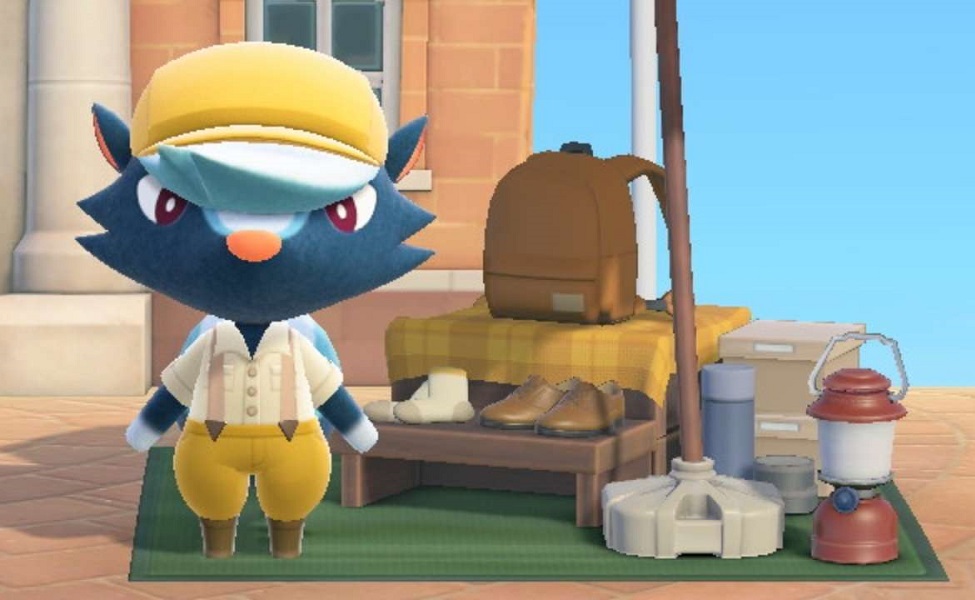 Kicks is one of the wandering merchants that show up on your island at random in the game Animal Crossing: New Horizons. He sets himself up in the town square when he arrives and stays until late that night. Kicks is a skunk, but don't let that put you off. Because if there is one thing about him that doesn't stink, it's his sense of fashion! Whether it's shoes, socks, handbags, or accessories, he's always got the latest and greatest!
The challenge with Animal Crossing characters is deciding how much of their animal nature to include. You can copy Kicks' look by just copying his clothes or you can use black body paint and white body paint to achieve his classic skunk markings. You will also need peach body paint to create his nose.
In both cases you will want a white wig and pomade for styling as well as a yellow driver's cap. A cream button down shirt, tan suspenders, yellow knee pants, brown boots, and white gloves make up the rest of his outfit. If you decide to go for the animal-accurate look you will also want black ears and a skunk tail in addition to your body paint.