the marvelous mrs maisel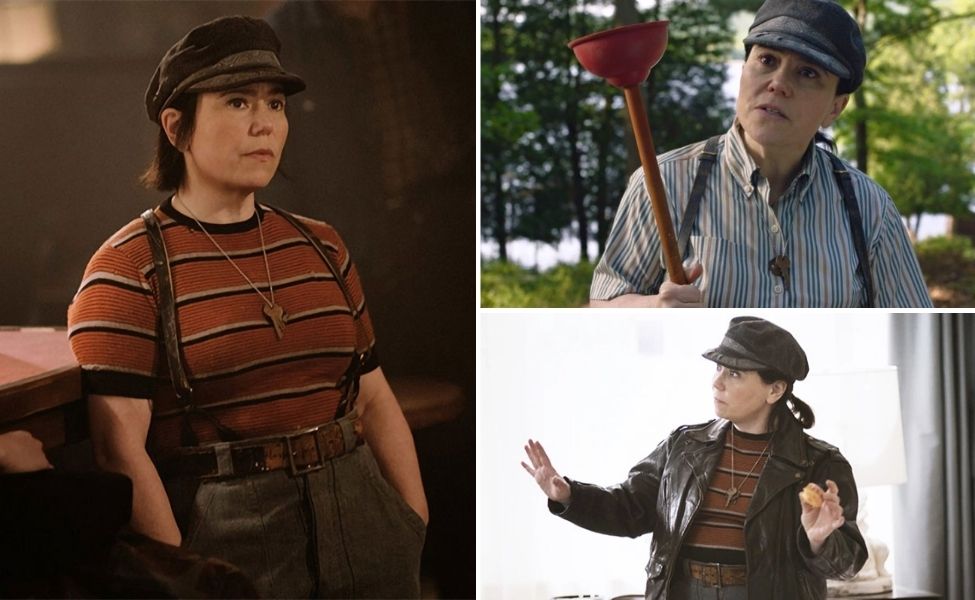 In Amazon Prime's comedy-drama The Marvelous Mrs. Maisel, Alex Borstein portrays Susie Myerson, the grouchy yet lovable talent manager for Midge Maisel. Midge and Susie are opposites in every way. Midge is naïve and bold, while Susie is cynical and practical; Midge owns over a hundred frocks of different shapes and colors, while Susie puts on the same black leather jacket every day. This stark contrast makes the pair perfect for cosplay. Susie keeps it simple, tough, and masculine, always topping her look off with a signature newsboy cap. When cosplaying Susie, throw in the plunger prop for a clever reference to her charade in the Catskills in Season 2.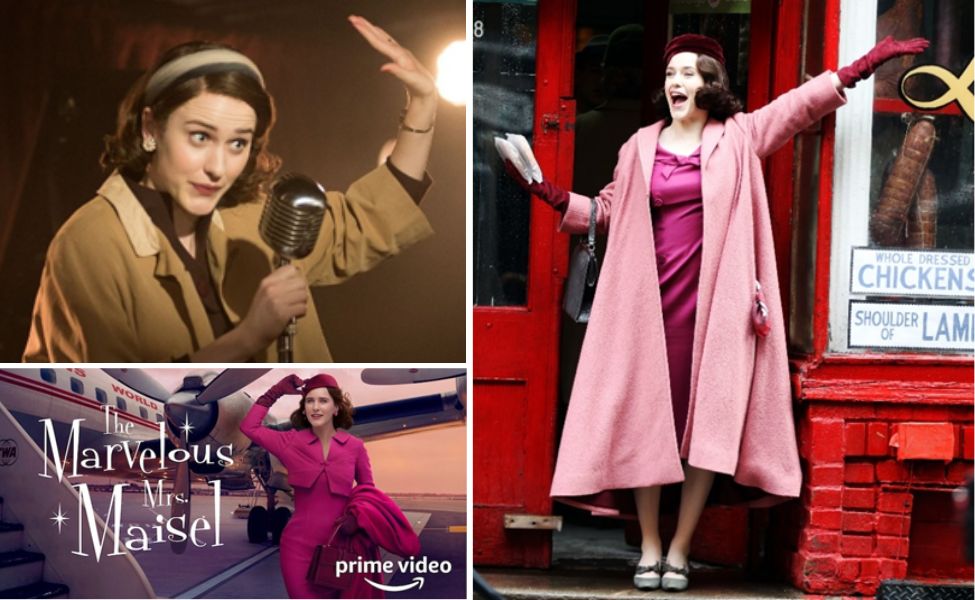 In Amazon Prime's comedy-drama The Marvelous Mrs. Maisel, Miriam (Midge) is a Jewish-American housewife living in 1950's New York City. With her impeccable wardrobe, elegant home, rigorous beauty regimen, and a family of her own, she appears to have everything figured out. But when life takes an unexpected turn for the worst, she discovers a hidden talent for stand-up comedy and hits the road to stardom with her amateur talent manager Susie Myerson. Midge flaunts countless iconic looks throughout the series, but nothing says Mrs. Maisel more than the all-pink ensemble from the show's first episode. This costume will have you screaming "We got the Rabbi!" outside your local deli.