Walter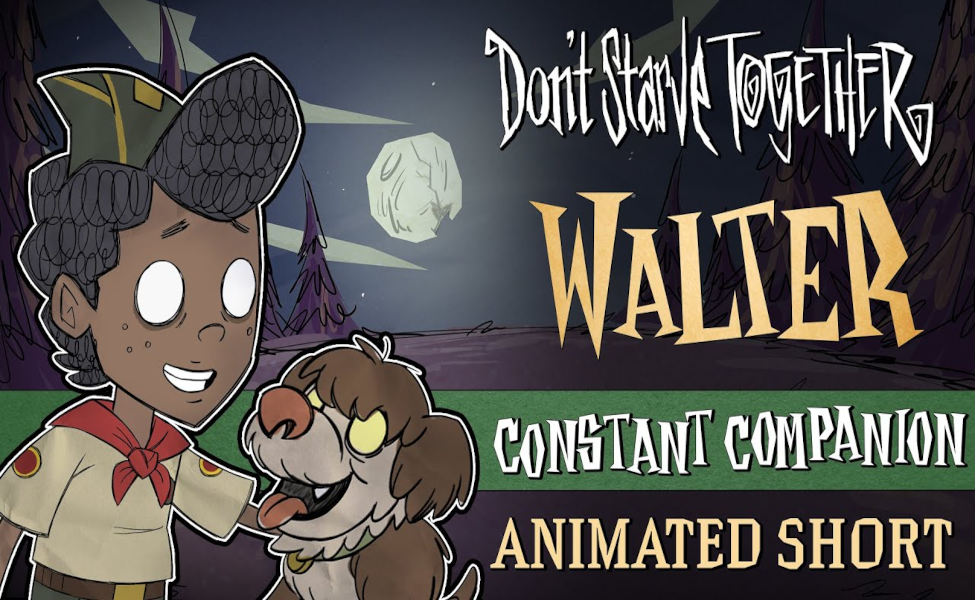 Walter is one of the newer added playable characters to the survival horror game series, Don't Starve.
He is a scouting type character, in-universe as a Pinetree Pioneer, and is one of the two Canadian characters out of the cast (the other being Woodie). After being pulled into the Constant, he ended up befriending Woby, a dog(?) that he found there.
Walter has wildly curly black hair, white eyes, freckles, and he wears a scouting cap (I couldn't find a close enough one, but nautical caps are fairly close if you need a start). He's usually seen wearing his Pinetree Pioneer uniform, comprised of a light tan scouting shirt, red neck ribbon, a brown belt, forest green shorts, white crew socks, and brown laced shoes.