willy wonka & the chocolate factory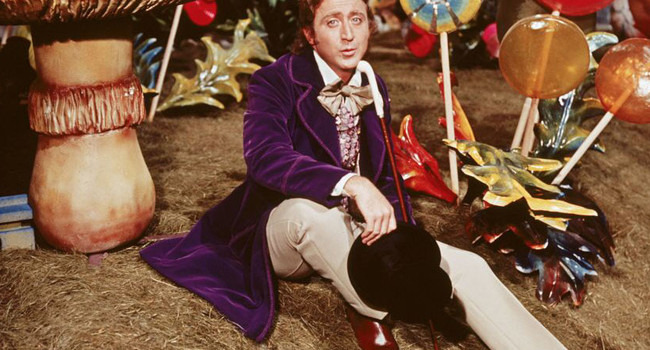 Willy Wonka is the secondary character in the children's book Charlie and the Chocolate Factory, written by Roald Dahl. Although in the 1971 movie adaptation, he is more of the main character as per the title change, where Gene Wilder plays a coy, yet explosive Willy Wonka. He is the eccentric candy-maker behind the Wonka brand. He hides five golden tickets in his Wonka bars and its finders earn a visit to his secret factory. By doing this, he hopes to find a sweet child to become an heir to the factory, of whom to share his creative candy making secrets. And that child is Charlie Bucket.
Willy Wonka's personality was dark compared to his style. The dry-humored genius' wardrobe is as colorful as his chocolate factory and you don't need a golden ticket to get it. An over-sized purple blazer and brown top hat make it easy for people to guess who your style icon is. We suggest you leave the candy at home, unless you want people to think you're creepy.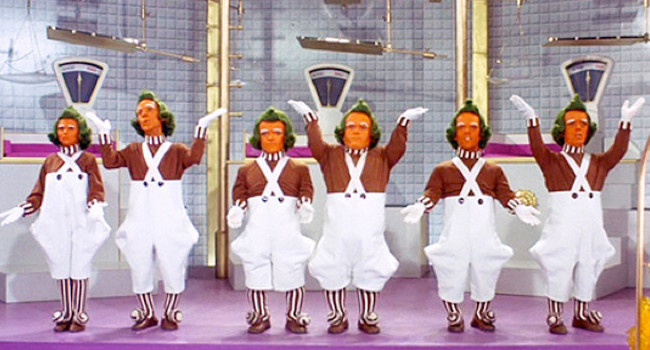 Oompa-Loompas are originally from Loompaland where they are preyed upon by Whangdoodles, Hornswogglers, and Snozzwangers. Willy Wonka offers the Oompa-Loompas jobs at his chocolate factory in exchange for cocoa beans. They are especially good at improvising songs that emphasize the bad habits of each child as they succumb to their vices.