Yasunori Matsumoto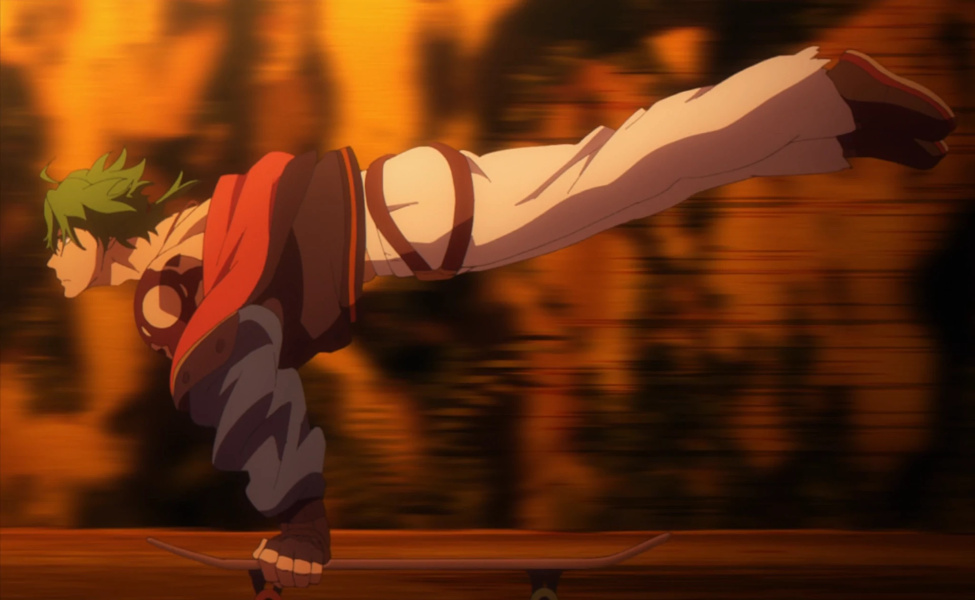 Kojiro (voiced in Japanese by Yasunori Matsumoto and in English by Jonah Scott) is one of the main cast members of the anime Sk8 the Infinity.
He is one of the founding members of 'S' and has been a skater since he was a teenager, preferring to use his above-average strength to perform dangerous skate tricks with ease during competitions. When he isn't skateboarding, he's also a professional chef with his own restaurant.
Kojiro has reddish-brown eyes (a little hard to determine due to lighting) and green messy hair that he ties back in a low ponytail while skating. He prefers to show off while he's skating, so only wears a multicolored jacket off his shoulders and a necklace on his top half, as well as low-slung white pants with black and gold criss-crossed belts over them. He finishes off the outfit with black finger-less gloves and black/orange sneakers.