Yule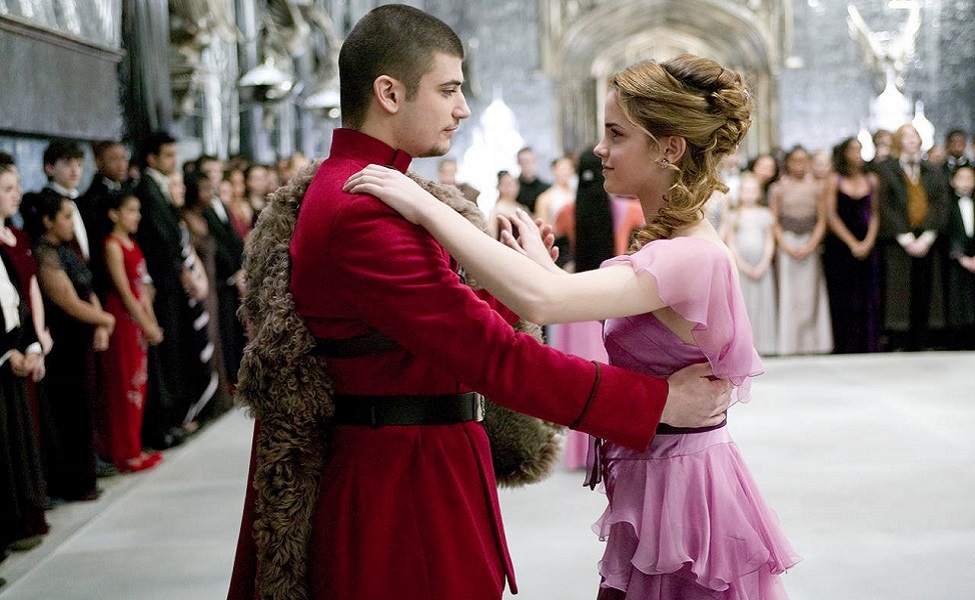 Hermione Granger (played by Emma Watson) is the brains of Hogwarts' most notorious trio. At least the most notorious while she was in school there. Usually Hermione wasn't one to stand out from the crowd except with her intellect. But when the Yule Ball rolled around the stole the show in her lilac dress, slick curls, and the school's visiting heart throb as her date.
You might be hard-pressed to find your own Viktor Krum but you can certainly copy Hermione's look. You'll want to start with a long curly wig since one of the first things noticed about Hermione at the ball was her hair. You can achieve the same updo with hair pins and this YouTube Video. There are also video tutorials on how to copy her exact makeup look as well.
Once you have your wig set, add in a violet ballgown and some plum ribbon as a sash. Finding her exact dress is a little difficult (though there are patterns online if you are handy with a sewing machine) but there is one listed above. A few similar dresses are also included that may be a little more affordable. Once you have chosen your gown just add in some enamel flower earrings, silver heels, and Hermione's wand. We might not have seen it at the ball but it's not likely that she didn't have it close at hand!