Young Michael Scott Shaking Hands from The Office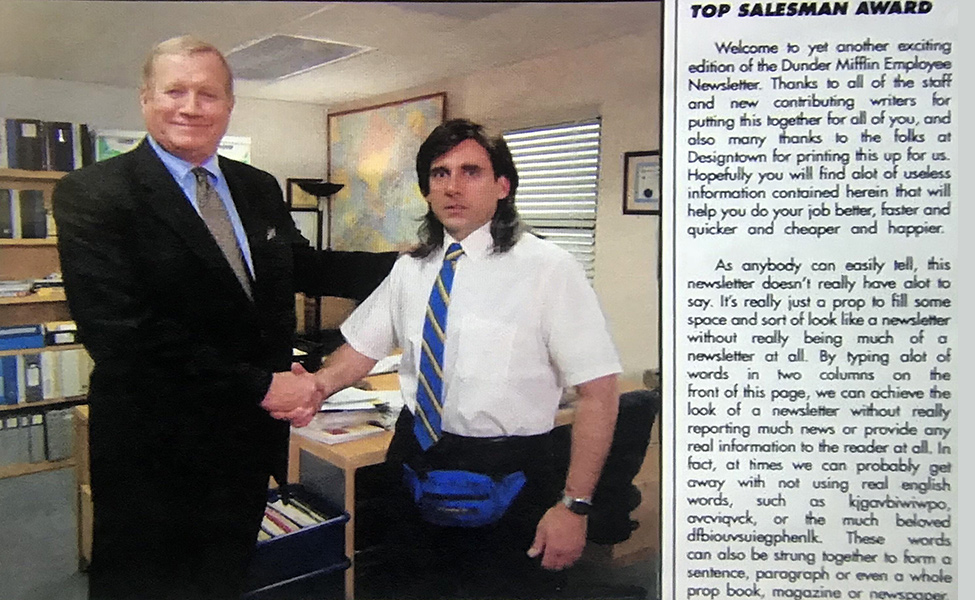 In The Office episode "The Carpet", Michael Scott (Steve Carrell) reflects on being a friendly boss with his staff, and then reminisces about his old boss Ed Truck who was no-nonsense and no fun. The camera flashes to an old Dunder Mifflin staff newsletter photo where a young Michael Scott — mullet, fanny pack, and all — is shaking hands with Ed after receiving top sales honors.
There are no comments yet, add one below.