Donny "The Bear Jew" Donowitz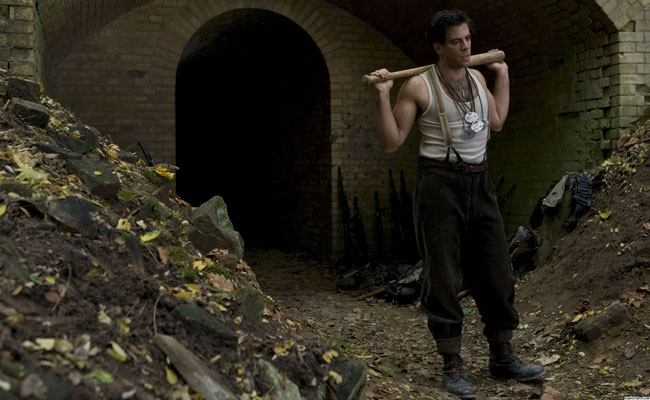 In Inglourious Basterds, Eli Roth plays Sergeant Donny Donowitz. He's earned the nickname The Bear Jew, feared by the Nazis to an almost mythical level. He's packed a baseball bat all the way from Boston as his personal weapon of choice.
There are no comments yet, add one below.