Fresh Sans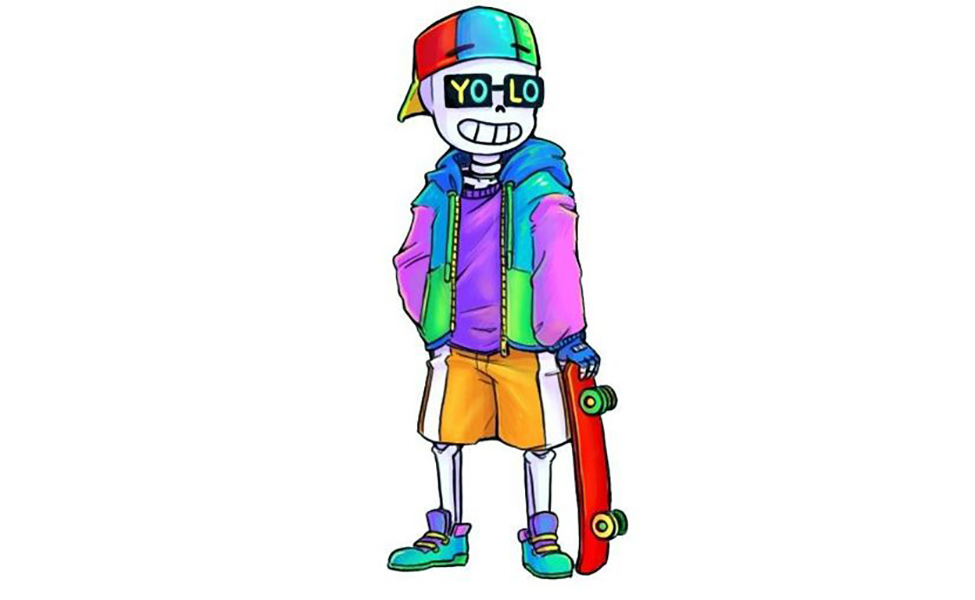 In the Undertale AU, Fresh!Sans is a Sans variant that dresses in epic 80s multi-color clothes. Fresh is actually a parasitic monster that has taken control of Sans, causing him to lack emotion and be unable to love. If you're going with the latex mask, best to make your own large YOLO sunglasses. The pre-made YOLO sunglasses listed above work best if you're going to use face-paint for Sans's head. In this case, paint in the YOLO letters to get the best match. Other AU Sans include Error!Sans, Ink!Sans, Underswap!Sans, and Underfell!Sans.
Stay connected. Don't miss out!
Get new costume guides in your inbox once a month.
And don't worry, we hate spam too! You can unsubscribe at any time.