George R. R. Martin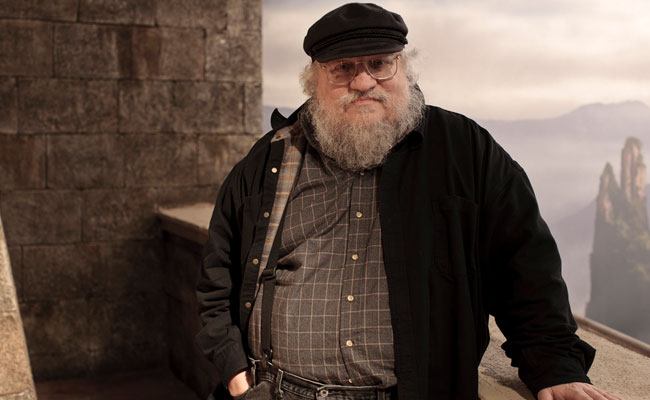 George R. R. Martin, affectionately known as GRRM, is a fantasy author best known for A Song of Fire and Ice, a series adapted to the popular HBO show Game of Thrones. He's the son of a longshoreman and his house sigil is the turtle, the only pet allowed by the housing projects in which he grew up.
About the Author
Tom
On television, film, music, and all the rest.
Related Posts
In Game of Thrones, the Night King is the master and the first of the White Walkers, having existed since the age of the First Men. He appears in Bran Stark's visions and faces off against Jon Snow, who cryptically warns the rest of Westeros that "Winter is coming".

A noble daughter of House Tyrell, Margaery (Natalie Dormer) finds herself married to not one, but three men vying for the Iron Throne over the course of her life before her untimely demise in Season 6 of Game of Thrones. Beautiful, cunning, and kind, Margaery used her brains and her beauty to climb the social hierarchy and settle herself time and time again in the place to become/be the Queen of Westeros. Up until Season 6, she is most often seen wearing shades of blue decorated with rose and vine motifs.

After being sold to Khal Drogo (Jason Momoa) to be his bride, Daenerys Targaryen (Emilia Clarke) integrated herself into the Dothraki people. As such, the new Khaleesi adapted her way of dress to match their rough, nomadic lifestyle. This included wearing roughspun clothing, skins, and putting her hair into braids. Finish the look by following this Daenerys Targaryen makeup tutorial.

As the assumed daughter of King Robert Baratheon (Mark Addy) and Queen Cersei Lannister (Lena Headey), Myrcella Baratheon (Nell Tiger Free) was a princess of Westeros. However, Myrcella and her blonde siblings were truthfully the children of an incestuous union between Cersei and her twin brother, Jaime (Nikolaj Coster-Waldau). She was sent to live in Dorne with the Martells up until her poisoning by a vengeful Ellaria Sand (Indira Varma).

In the bombshell-dropping finale of the 7th season of Game of Thrones, Lyanna Stark (Aisling Franciosi) is revealed to not only have been the older sister of Ned Stark, but also the mother of Jon Snow. Her secret love affair with/marriage to Rhaegar Targaryen is what begins about Robert's Rebellion and the end of the Targaryen dynasty. On her wedding day, she wore a gown of sage green and was wrapped in vines of gold and silver.

In Game of Thrones, Khal Drogo (Jason Momoa) is the cheftain of the Dothraki, a savage and nomadic horse-riding people of the eastern continent. A legendary warrior, he desires a beautiful and exotic woman for his wife, and finds her in Daenerys Targaryen.