Josie McCoy from Riverdale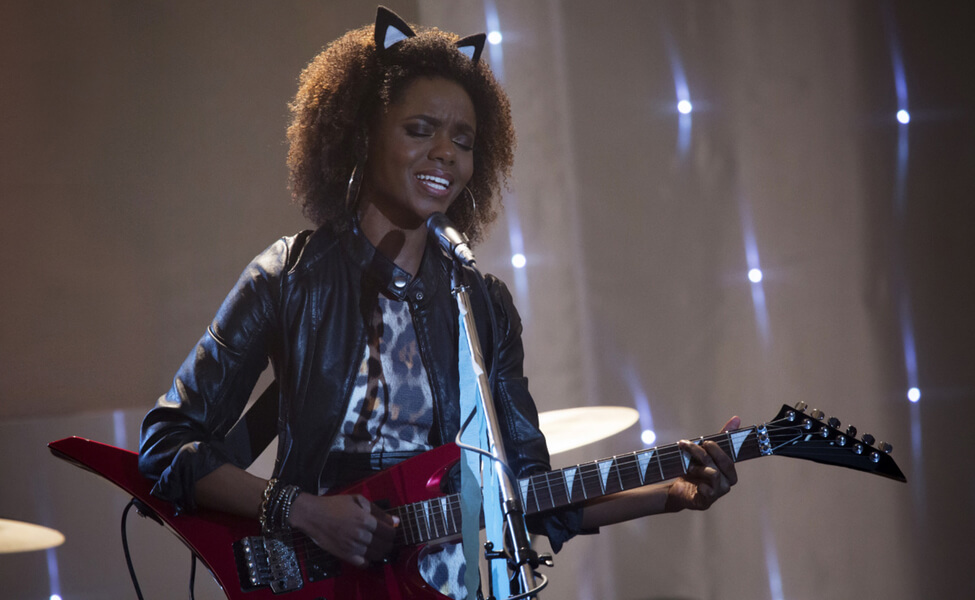 Josie McCoy (Ashleigh Murray) is the lead singer in Riverdale's own Josie and the Pussycats, and an ambitious musician in her own right. After the Pussycats won Rockland County's Battle of the Bands, Josie decided to take music even more seriously and create a signature look for the band - hence the iconic cat ears and leopard print.
There are no comments yet, add one below.