Search Results for marvel

…no Yaiba, Jojo's Bizarre Adventure, Lore Olympus, Good Omens, Disney, and Marvel. Here are our some of our favorite cosplays from the convention. We couldn't get everyone's handle, so if you see yourself or someone you know, contact us! Katara (@leerahcosplays) from Avatar: The Last Airbender. Check out our costume guides from the Avatar series. Getcha head in the game! This cosplayer gave us a throwback as Troy Bolton from High School Musical. D…

10. Captain America: Civil War In this Marvel blockbuster, Captain America (see costume) and Iron Man (see costume) square off over differences in how the Avengers should be run, with the rest of the group taking sides. 9. Pokemon With Pokemon Go being such a hit, we have to represent them on this list somehow. Granted Ash Ketchum (see costume) isn't actually in the game, but you can always pair Pikachu (see costume) with the Pokemon Go trainer i…

…In Darkstalkers, Morrigan Aensland is a succubus and a princess of the demon realm. In the Marvel vs. Capcom series, she's gone toe to toe with the best of Street Fighter….

…his creator – Grant Morrison – has become a popular writer for both DC and Marvel! Given his active years, Zenith's look is very distinctly late-80s and early-90s. He wears yellow pants and black mid-calf boots. The exact style varies from year to year but the colors remain the same. He also wears a black t-shirt with a yellow lightning bolt Z painted on it. His jacket – the final piece of his costume – varies from issue to issue. Sometimes it is…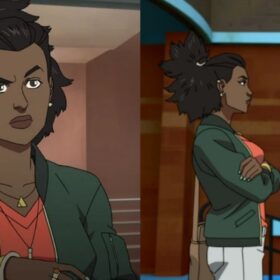 …er is altruistic, as shown with her volunteer work at the community kitchen. She even inspires Eve to use her powers to start really helping the world. Marvel star Zazie Beetz voices Amber in the show now streaming on Amazon Prime….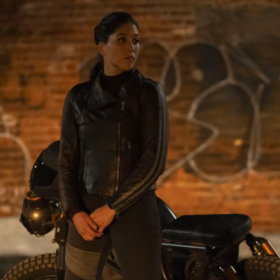 Maya Lopez (Alaqua Cox) is a character in the new Marvel series, Hawkeye, streaming on Disney+. She is an athlete and martial artist. After the death of her father at what she believes are the hands of Ronin, she sets out for revenge. She commands the Tracksuit Mafia with Kazi as her right hand man. Maya is deaf and uses ASL to communicate. This parallels Clint Barton's own hearing impairment introduced in the show. In the comics, she known as Ec…

…nders Netflix has been scoring hit after hit with their darker take on the Marvel Universe (let's ignore Iron Fist for a sec), and now it's all coming together with The Defenders. Starring Daredevil, Jessica Jones, Luke Cage, the aforementioned Iron Fist, and Colleen Wing, the vigilante supergroup must team up to take down Elektra and The Hand. See all The Defenders costume guides… Stranger Things Stranger Things is coming back with a second seaso…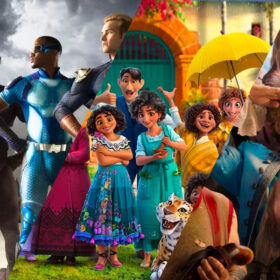 …tions for Halloween costumes from her Disney+ series, WandaVision. See all Marvel costumes… Only Murders In The Building Put Steve Martin, Selena Gomez, and Martin Short together, and you get Only Murders in the Building. Now streaming on Hulu, the show follows three neighbors, portrayed by the actors above, who all share an interest in a true crime podcast. The neighbors start their own podcast regarding a suspicious death in their apartment buil…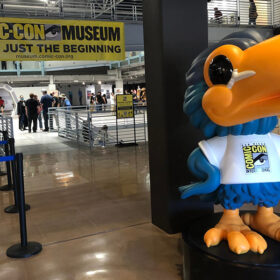 …ees for the Masquerade, the cosplay contest that headlines the convention. Marvel and DC superheroes are the theme here, with Super-Man, Captain America, Doctor Strange, and Bat-Girl costumes standing tall. Facing these costumes is Cardboard Superheroes, an impressive array of statues fabricated using only cardboard. Behind the Masquerade costume is an exhibit celebrating eight decades of Archie Comics, including the familiar faces of Riverdale li…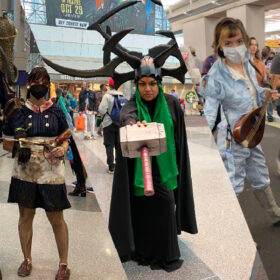 …s, and sat in on exclusive panels. The most popular fandom for cosplay was Marvel. Between Shang-Chi, WandaVision, and dozens of Loki variants, it was no contest. Although, anime really showed out as well. Funimation, an anime streaming service, had two separate booths, alongside Dragonball booth and Viz Media booth. The majority of anime cosplays represented Demon Slayer and My Hero Academia, likely due to their panels over the weekend. While vac…