Search Results for BBC News World cleantalkorg2.ru breaking news english BBC News World Read Breaking News Today Latest News Politics fox news

In Breaking Bad, Hank Schrader (Dean Norris) is a dedicate and loyal man. He does what he thinks is right for his friends, his family, his community, and his country. Whether it's his role in the DEA, his commitment to the people that work under him or his connection to Walt, he always tries to do the right thing. It doesn't prevent him from meeting a tragic end, unfortunately. But it does make him the kind of man that cosplayers are eager to rec…

In Breaking Bad, Lydia Rodarte-Quayle (Laura Fraser) is the kind of person you want on your team. So long as you can keep a close eye on her, of course. She was crafty and cunning and always out to make sure she protected herself and her daughter above everything else. What's not to love? Lydia's fashion sense also makes her a popular cosplay choice. Chic pencil dresses, a voluminous and detailed wool coat, and sleek black heels make up a signatu…

…Bobby (voiced by Howie Mandel), is the main character of Bobby's World, a little boy with an overactive imagination. Bobby is a literal thinker and it is evident throughout each episode when a character uses idioms and other figures of speech….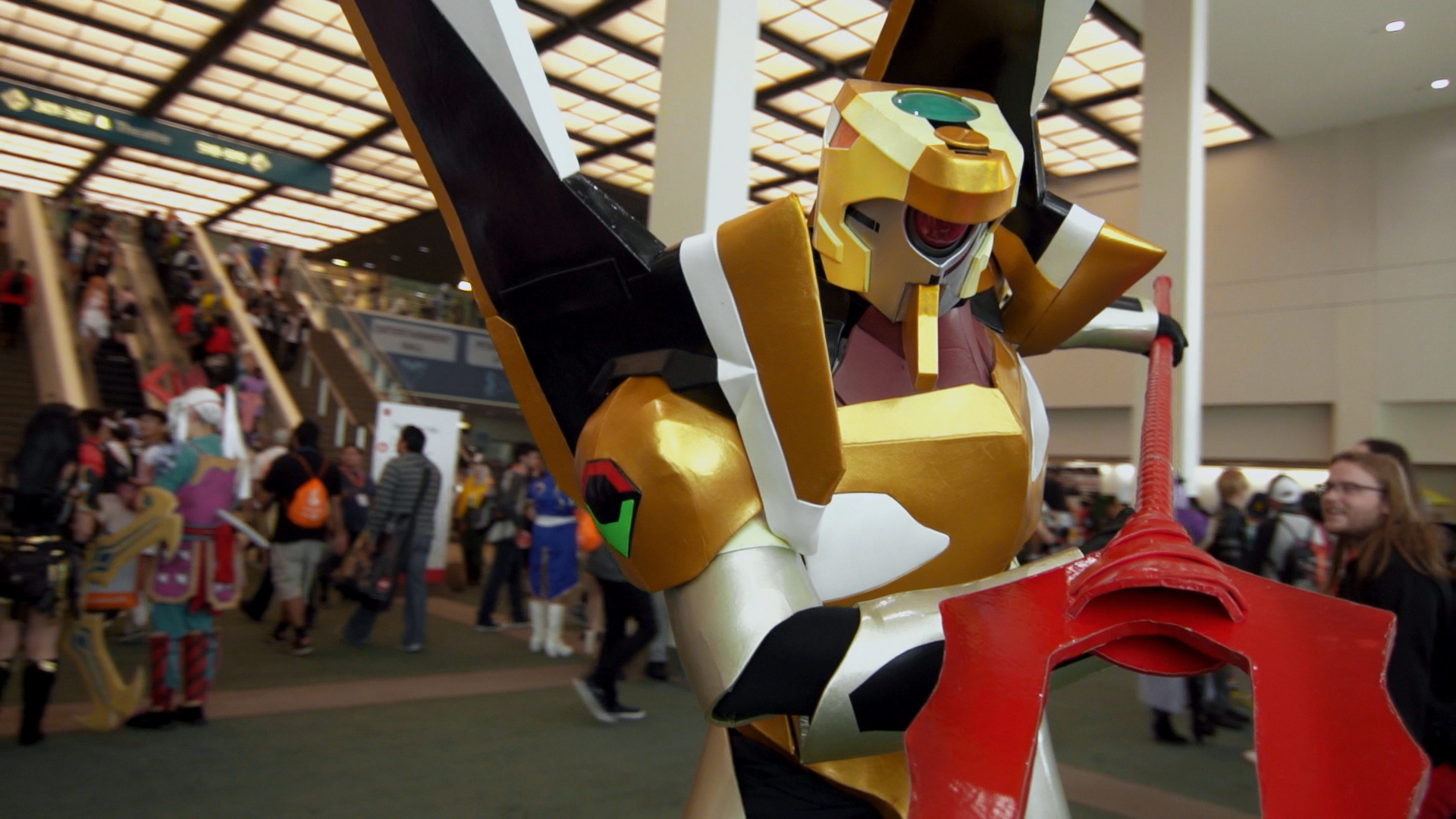 …ovely man, a legend. He loved seeing what his characters had become in the world. And the good news is he got to live long enough to see a lot of it. He was a blessing to have, and I believe that was one of his last interviews ever. So we were so incredibly blessed we got that." Jordan: "As Jonathan said, I'm grateful that we could have that moment and hear his thoughts about how his characters and cosplay evolved." How do you hope the Cosplay Uni…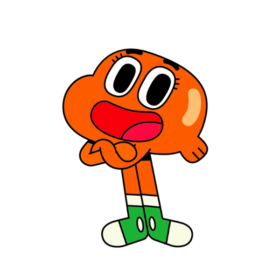 Darwin Watterson is a main character in Cartoon Network's The Amazing World of Gumball. He used to be Gumball's pet goldfish, but one day he grew legs and adapted to life out of the water. Now the two are best friends. Optimistic and joyful, Darwin is generally a very happy person, always seen with a smile on his face. He likes making others happy and always sees the good in people. Although sometimes Darwin can be overly sensitive and possessive…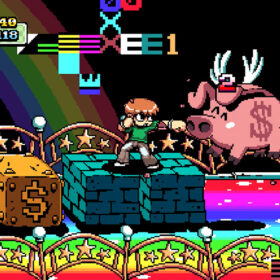 …In Scott Pilgrim Vs. the World: The Game, Scott Pilgrim must battle the seven evil exes of Ramona Flowers, including Todd Ingram, following the plot of the comic book and movie. After the game was released in 2010 on Xbox 360 and Playstation 3, it was pulled from the shelves until its re-release this year to much fanfare….

…Lucas Lee is an antagonist in Scott Pilgrim vs. the World. He is a famous action-movie actor with several doppelgänger stunt doubles. More notably, he is one of the seven evil exes who Scott Pilgrim must defeat to be with Ramona Flowers. Scott outsmarts Lucas by challenging him to grind down a stair railing, where he falls to his death. Chris Evans, best known as Captain America, plays this role….

…In Scott Pilgrim Vs. The World: The Game, Stephen Stills is the lead singer, guitarist, and "talent" of Sex Bob-omb. He plays in the band Kid Chameleon with Scott Pilgrim, Envy Adams, and others….

…In Scott Pilgrim Vs. The World: The Game, Todd Ingram is Ramona Flowers's third evil ex-boyfriend. He is in a relationship with Envy Adams (cheating on Envy with Lynette Guycott) and the bass player for The Clash at Demonhead. He is also a vegan, though known to cheat on both his vegan diet as well as his girlfriend, believing he can get away with mostly anything because he's a rock star….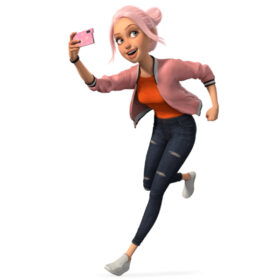 …ega) is one of the main characters in the Netflix animated series Jurassic World: Camp Cretaceous. Brooklynn is a social media influencer who wins tickets to preview the titular Camp Cretacesou and spends much of her time interviewing her fellow campers for her page until the dinosaurs begin escaping and she and her fellow campers, including Yasmina Fadoula must focus on survival instead. Brooklyn has pink hair that matches her bomber jacket and w…