Search Results for Mario

…Dr. Mario is a variation of Mario that appears in the Dr. Mario puzzle games as well as a playable character in Super Smash Bros Melee and Super Smash Bros for Wii U and 3DS. If you want to make a more accurate version of his iconic pill weapon, this guide shows a quick and easy way to do so with household items. White cloth optional for his Smash Bros Cape attack….

…tive palettes, but in athletic wear….

…The Tanooki Suit allows Mario all the powers of Raccoon Mario – flight, tail whip, and gliding. But additionally, the Tanooki allows him to take the form of a stone statue and become invulnerable. Introduced in Super Mario Bros. 3, it is one of the most coveted power-ups….

…It's a me, Mario! Mario is a plump, Italian plumber who's quest is to save Princess Peach from Bowser. Along the way he's collected several powers such as throwing fire and ice balls, flying, and becoming invincible. He's also collected a number of fashionable outfits including a frog suit, a tanooki suit, and a penguin suit….

…In Super Mario Odyssey, Mario can transform into a dinosaur by throwing his hat Cappy onto a dozing tyrannosaurus rex. As huge and powerful as the dino is, Cappy must exert all his energy to control him for as long as possible….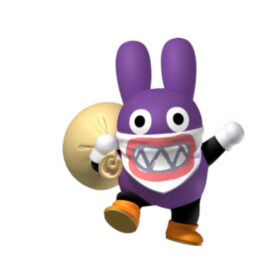 …uka Yokoyama) is probably one of the best-named characters in the world of Mario. A rabbit who nabs things, Nabbit slips into Toad houses and makes off with their things, though his heavy bag usually gets in his way. He might not be the nicest guy but he's still a fun playable character in certain games and he makes for a great costume. Creating a Nabbit cosplay takes a little bit of DIY. The first step is to glue two white felt circles to the fro…

…ntertainment System. To mark the occasion, Nintendo is releasing a slew of Mario games, including Super Mario 3D All-Stars and a modern version of its original Game & Watch handheld. Although we've provided costume guides for Mario and Luigi already, you'll notice that their sprites are slightly different compared to their original release, where they wore color-coded overalls and a rust brown shirt instead of the more familiar blue overalls and c…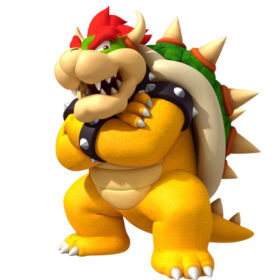 Bowser is the head honcho, the King Koopa, the guy who keeps stealing Mario's princess and putting her in another castle. He's had thirteen voice actors over the years in two languages alone. And that's not even going into his live action appearances. He's mean, he's nasty, and he's always ready to take on Mario! The easiest way to get a King's look is to start with the base costume set pictured above. It will give you Bowser's body design and is…

…Pauline was Mario's original love interest before Princess Peach was introduced. She is the damsel-in-distress in the arcade game Donkey Kong. She returns in the 2017 game Super Mario Odyssey, now as the mayor of New Donk City….

In the Super Mario Bros. series, Bowser Jr. is the only child of Bowser and an unknown mother. He's not to be confused with the infant form of his father – Baby Bowser – or the Koopa Troopas. For most of the franchise he struggles to live up to his father's expectations but every now and then a different side shows through. It's what makes him such an interesting character. For his cosplay you will want a yellow body suit and yellow Bowser feet,…