Search Results for Medieval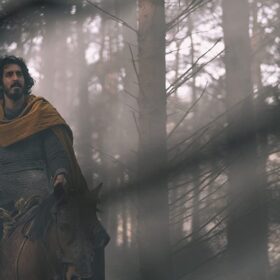 …also perfect for the costume, as well as a pair of black pants, a chain mail shirt, and a black tunic. A sword and scabbard can be slid into a a medieval belt and you're ready for your own Arthurian adventure….

In Dark Souls, the Soul of Cinder is a being made up of all previous lords of Cinder. This not only makes it incredibly hard to beat but also terrifying to behold. Getting the exact look takes some painting skill and possibly wearable pyrotechnics (which we really don't recommend). But we've found pieces that will get you close! To start you'll want a black compression shirt and compression pants. They're tight fitting and breathable so your clot…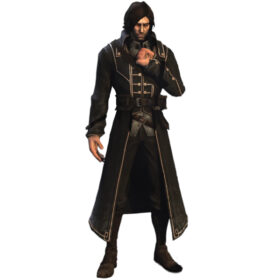 Corvo Attano is the main protagonist of the the first Dishonored video game. As the secret lover and protector of Empress Jessamine Kaldwin, Corvo is framed for her murder and imprisoned before escaping and seeking vengeance. Corvo wears a long frock coat with gold details, dark trousers, and brown boots. His unique mask not only conceals his identity, but provides a telescopic eye that allows him a closer view of people and important items in th…

…ures on google). The smaller crest will go on the right side of your White Medieval Gothic Shirt. You will need to put cardboard in between and use a stencil brush for the cleanest look. Now do that on the Brown Vest and/or The Black And Red Hooded Cloak using the same process. Once your crests are dry you can put on the outfit. The White shirt will go over your pants, followed by the Red Medieval Cowl (wrap it around almost like if you were tying…

…help but feel for Isaac. He is a complex character that has as much willpower to build an army of demons as he has compassion for those who are kind to him. Isaac's costume takes a bit of layering. You will need to wear the Black Leather Neck Seal underneath the Medieval Black Lace Up V-Neck Long Sleeve. After tucking the long sleeve into the Medieval Trouser Pants you can wrap the Wine Red Sash Belt around your waist. After this, you can go about…
…Battle Kitty is the main character in the Netflix series of the same name. The show follows the adventures of Kitty in a futuristic-medieval world with his friend Orc. But don't let his adorable appearance fool you. With magical bows and a feisty attitude, he aims to become a great warrior champion. Use the black eyeliner to draw on cat whiskers….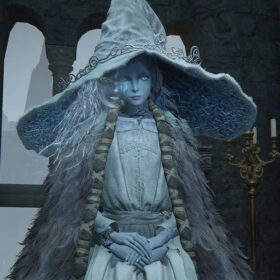 …stume, you may need to scale down the hat size or scour handmade shops on Etsy. Either way, adorning the brim with an adjustable silver headpiece can help it look more like Ranni's from the game. Whether you decide to make your own costume with different pieces such as a medieval-inspired dress and faux-fur trimmed cloak or purchase a full set pre-made, you can always take your outfit to the next level by adding pale blue body paint and a matching…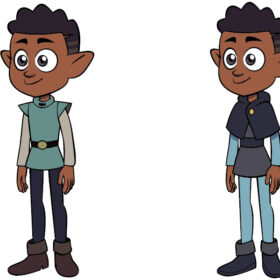 …Augustus Porter (voiced by Isaac Ryan Brown) is a witch on the Disney Channel series The Owl House. He is close friends with Luz Noceda and Willow Park. Gus has a dramatic flair, which serves his track as an illusionist. He is excitable and enthusiastic. When recreating Gus' look, you'll want to focus on either his more casual appearance or his Hexside uniform, though both rely on layering different pieces with a medieval feel to them….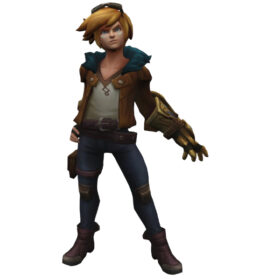 …man gauntlet might prove difficult, so don't be afraid to either purchase a pre-made cosplay outfit or use gold gauntlets meant for medieval cosplay to recreate the look….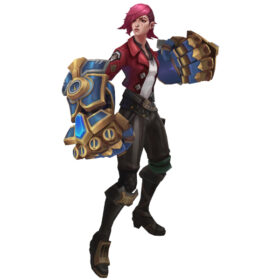 …o plans available for purchase if have access to a 3D printer, you can also achieve a similar (and more functional) look with a pair of metal gauntlets meant for medieval cosplay. A little patience and rust-oleum paint can even add their distinctive blue color….