Search Results for Star Trek

…Next Generation. While Data was unfortunately killed before the events of Star Trek: Picard, he lives on in his 'daughters'. Soji's costume changes a few times throughout the show because, unlike most characters in previous Star Trek shows, she is not a Starfleet officer. Her costume when viewers first meet her, however, is very recognizable and makes for a great cosplay. A grey jumpsuit forms the base. You can also use a grey shirt and matching…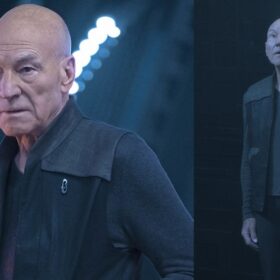 …oung woman named Dahj seeks him out, he realizes she may be linked to his past….

Leila Kalomi (Jill Ireland) was a character in Star Trek: The Original Series, namely in the episode "This Side of Paradise." Leila was a human botanist in Elias Sandoval's Omicron colony. When the Starship Enterprise lands in 2261, Leila developed feelings for Spock. Three years later, she discovered the spores, which protected the planet from deadly rays but also enchanted the colonists into a state of tranquility. She used the spores on Spock…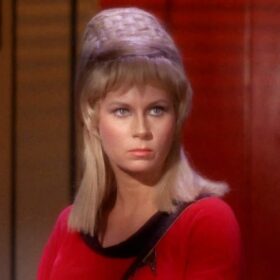 …ong the crew, Janice Rand is the personal yeoman to Captain Kirk, who highly regards her hard work and diligence. Although she has feelings for him, she never acts on them….

The lead protagonist on the newest installment in the Trek world, Star Trek: Discovery, human Michael Burnham (Sonequa Martin-Green) served as the first officer aboard the USS Shenzhou before it was destroyed in a battle with the Klingons. Her next post lands her on the USS Discovery, a science vessel with a mysterious mission and a captain willing to do anything to achieve his goal. As a child she was raised by Sarek, the father of Spock from th…

…In Star Trek: The Next Generation, Dr. Beverly Crusher (Gates McFadden) is the chief medical officer of the U.S.S. Enterprise. She is also notable for being the mother of Wesley Crusher….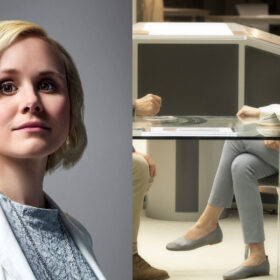 …Alison Pill plays Agnes Jurati, a human cyberneticist on the television sci-fi drama Star Trek: Picard. She is the leading expert on Earth when it comes to the science of synthetic life forms, which makes her a useful addition to Picard's crew. Agne's outfit changes throughout the show's episodes, but she can often be found wearing a cozy-looking sweater under a white lab coat….

Captain James Tiberius Kirk (William Shatner) is a main character in Star Trek: The Original Series. He is the first captain of the Starship Enterprise. Each episode begins with the narration of his captain's log. His ego and heroic complex often result in violating the prime directive. Despite this, he is a respected leader who always puts his crew first. Kirk is also a known womanizer, hence kissing a sexy alien in any given episode. His closes…


…In Star Trek: Voyager, Seven of Nine (Jeri Ryan) serves on the USS Voyager. Born Annika Hansen, she was assimilated by the Borg at age 6, but the Doctor is able to remove most of her cybernetic implants and restore her humanity….