Striga from Castlevania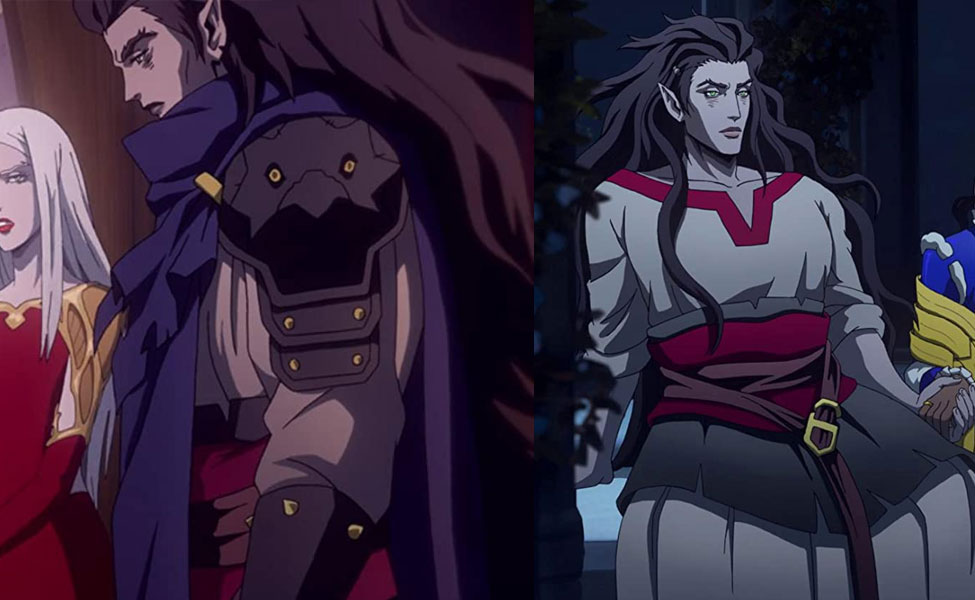 Striga (played by Ivana Milicevic in the Netflix series Castlevania) is one of the members of the council of sisters. Her role in the council is serving as the head general to the army of vampires. Striga and Morana work closely side by side keeping Styria up and running. They are also in a loving relationship and are the main rulers of Styria when Carmilla is away. Striga has a serious nature and is weary towards rash decision making when it comes to the welfare of her empire. Her thoughtful decision making skills show her to be a great military strategist. Striga's costume takes a considerable amount of wrapping. After putting on the White Gothic Dress fold the Black Medieval Cowl around your waist so that the fabric goes a bit above your waist and falls down to your lower thigh. The cowl has a pin but if you want extra security I suggest using safety/dress pins where you feel is necessary. The you will wrap the Wine Red Sash over the black cowl. Use the sash to cover up the cowls pin if it is very visible. The sash should go a bit above the waist and end close to the hips. This may also require safety/dress pins to keep tight. Once everything feels secure you can wrap the belt around your waist.  I suggest doing your make up now. The Costume Vampire Ears can be matched to your skin tone with the daily foundation you use. You can over draw your brows to make them look stronger if youd like. After getting the Vampire Fangs on, apply the Lime Crime Velvetines Liquid Matte Lipstick In 'Gigi.' Once your make up is done put on The Black Leather Single Shoulder Cover and Black Leather Spiked Bracer. Finally, wrap the Royal Blue Cowl around your neck and put on the Black Leather Foldover Boots and you are all set. This is a great costume especially if you are doing group castlevania costumes with some friends or a couple costume with someone dressed as Morana. Castlevania costumes work well for both cosplay events and Halloween parties!
There are no comments yet, add one below.
Stay connected. Don't miss out!
Get new costume guides in your inbox once a month.
And don't worry, we hate spam too! You can unsubscribe at any time.