A.J. Beckles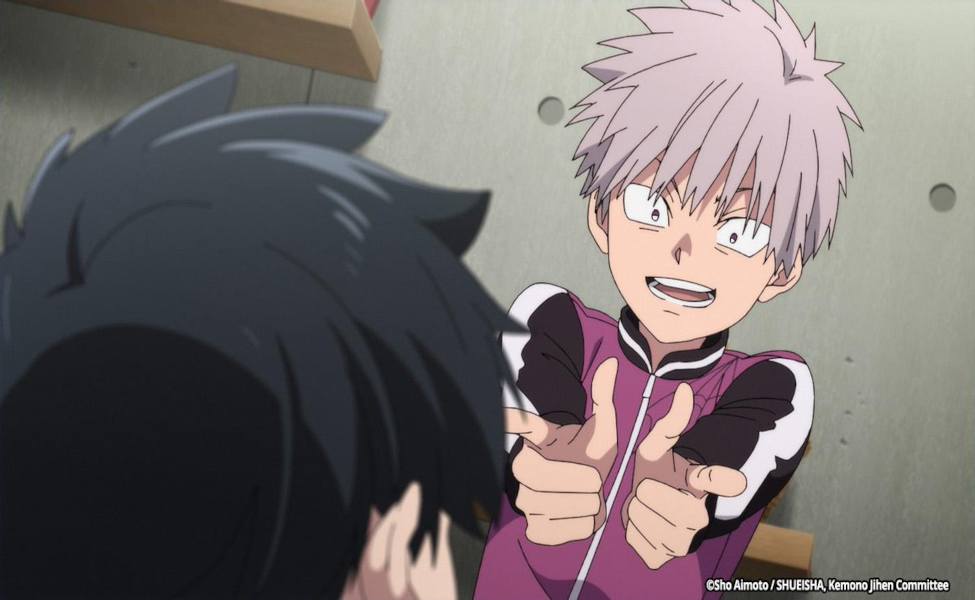 Shiki Tademaru (voiced in Japanese by Natsuki Hanae and in English by A.J. Beckles) is one of the main characters in the anime/manga Kemono Jihen.
He is one of the employees of the supernatural agency that Inugami runs, and is also half-human, like Kabane. Shiki is part spider Kemono and has the ability to use spiderwebs.
He has short spikey greyish pink hair, pinkish-purple eyes, and his outfit is mildly spider themed to go with his powers. Shiki wears a grey t-shirt underneath his jacket, which is a muted magenta color decorated with a spider web, with black and white detailing along the sleeves and hems, grey pants, and black shoes with magenta soles.