Aiichiro Nitori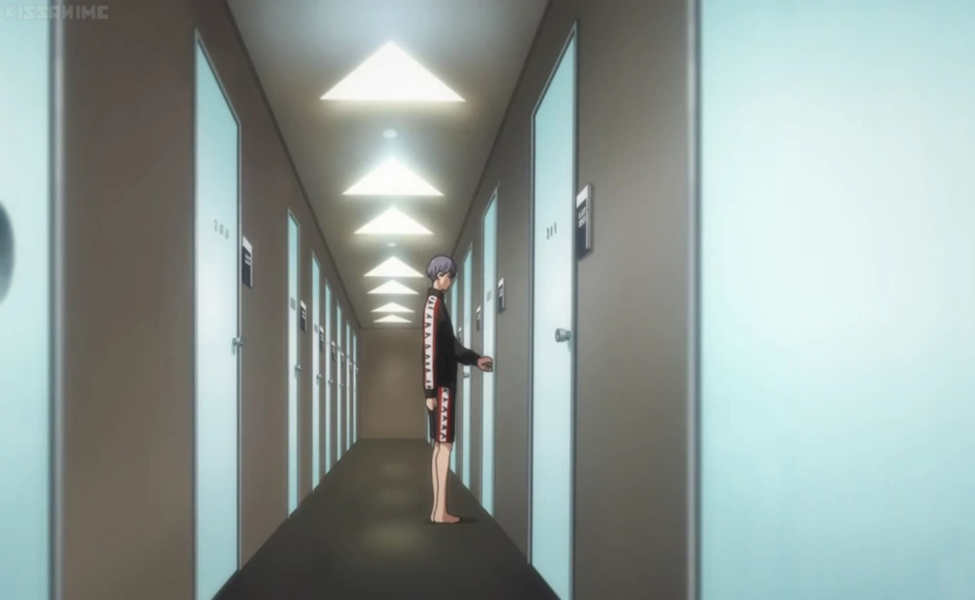 Aiichiro (voiced in Japanese by Kouki Miyata and in English by Josh Grelle) is a secondary character in the anime series Free!
He also attended Samezuka Academy and was one of the captains of the swim club during his schooling, before graduating and attending Shimogami University. While at Samezuka, he was Rin's roommate, and considers him a close friend, cheering him on despite the other's gruffness.
Aiichiro has short medium grey hair with choppy bangs, soft blue eyes, and a mole under his eye. Like the rest of the students in Samezuka's swim club, he has the same jacket as the rest of them, as well as matching shorts. When we see his shoes briefly, they're a grey-blue blended pair of sneakers.