Aoi Kurashiki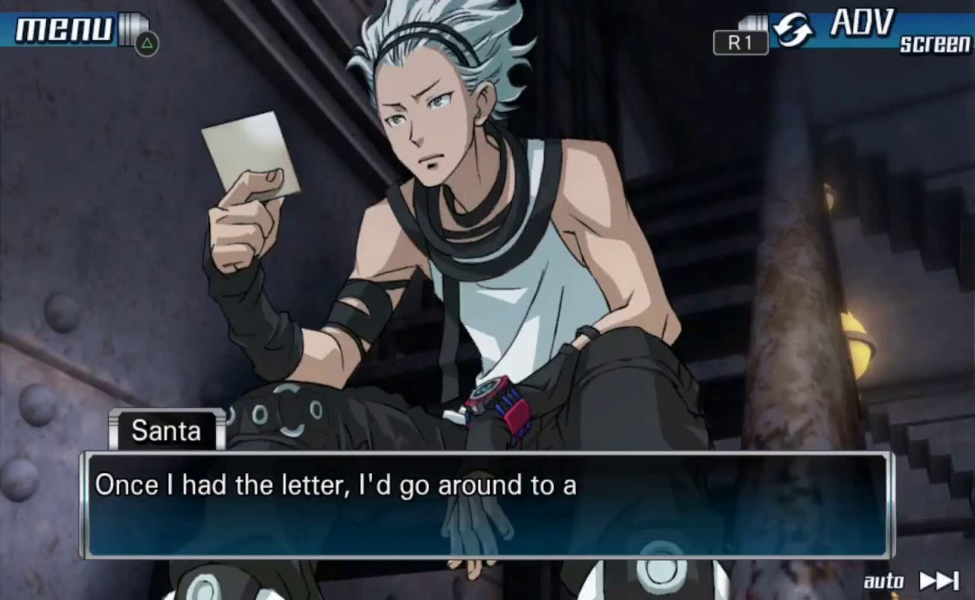 Santa/Aoi (voiced in Japanese by Kisho Taniyama and in English by Sean Chiplock) is one of the key characters in the first game in the Zero Escape game series, 9 Hours 9 Persons 9 Doors.
While the rest of the characters involved in the Nonary Game in this part of the series were brought along against their will, Aoi and Akane have much greater ties to the plot than the others.
Aoi has white spiked back hair tied down with black hairbands, and greyish blue eyes. He wears a tight white tanktop, black cargo pants, and black and white boots, accessorized by a long and thin black scarf, long black fingerless gloves, and a blcak ribbon wrapped around his upper right arm.