david harbour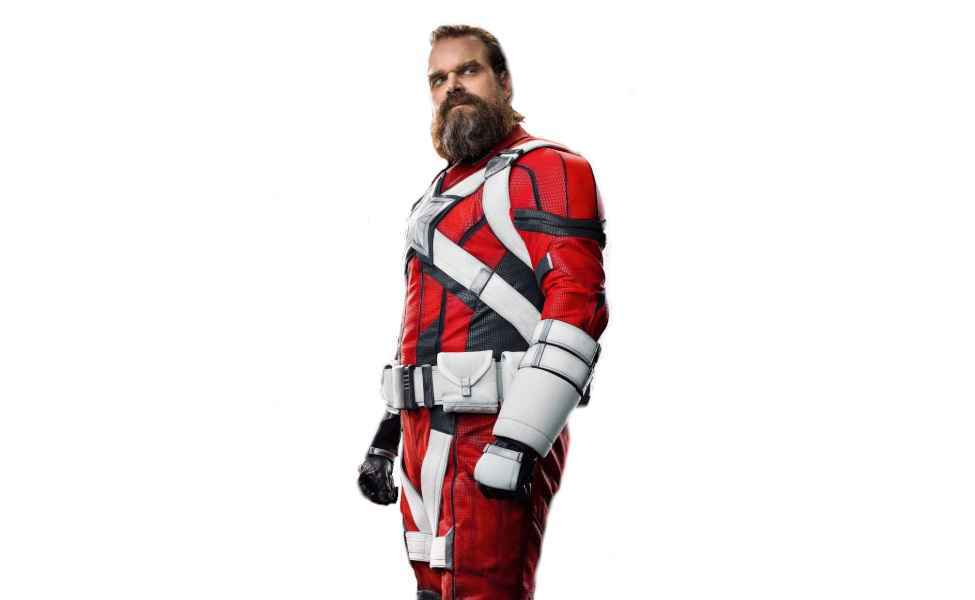 David Harbour may be best known as Jim Hopper but his time in the MCU may replace his Stranger Things role as his most iconic. Alexei – better known as the Red Guardian – serves as a father to Natasha and Yelena when they're undercover in America. Once back in Russia, however, he finds himself on the wrong side of Dreykov and locked up in a super max prison where his only hope of freedom are the girls he returned to the Red Room decades ago.
The Red Guardian has gone through many iterations in the comics, but in the MCU he has only one look. A pre-made suit provides all of the straps and pouches Alexei has on his suit while a helmet, fake beard, and white suit round out the look.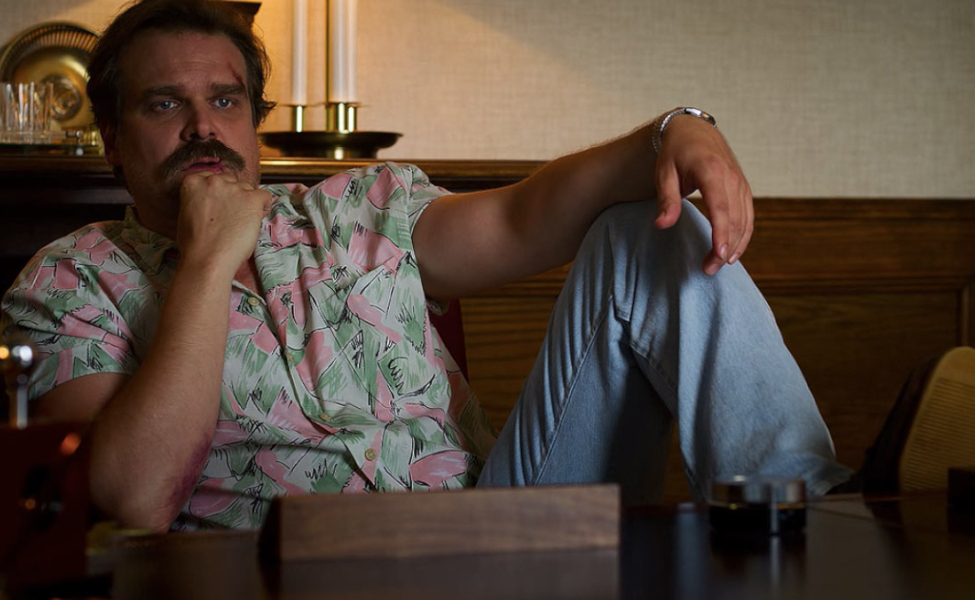 In Stranger Things season 3, Jim Hopper (played by David Harbour) ditches his typical sheriff's uniform for a trendy Miami Vice-inspired outfit for his date with Joyce Byers. Unfortunately, the date does not go quite as he'd planned, but the outfit serves him well as he works with Joyce and Eleven to stop the Mind Flayer from leaving the Upside Down and entering Hawkins. Hopper's season 3 look includes a bright pink and green shirt and light blue jeans.